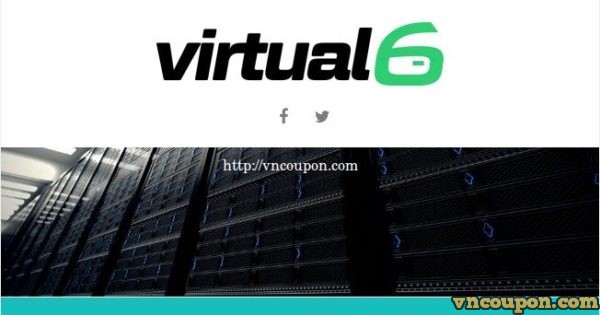 Virtual6 provide a range of VPS (Virtual Private Servers) powered by KVM technology and Promox VE 4. Their server cluster or "Cloud" consists of super fast 6Gbps HDD storage, dual stacked ECC RAM and work horse Xeon E3-1240v3 processors, backed by our 100% uptime guarantee.
VPS Features
+ Instant Deployment (Subject to automated fraud check)
+ Control, Billing and Support in one secure control panel
+ KVM Virtualization with Zero Overselling guaranteed
+ One UK registered IPv4 address with custom rDNS support
+ Permanent VNC access via client, Java or HTML5 console
+ Custom ISO support (Upload your own .ISO install image)
+ 99.90% Uptime guaranteed, account credit for downtime
+ Automatic upgrades for easy on demand scaling
+ UK Based customer services team, no outsourcing
+ Full disk encryption, custom kernel(s) and modules
+ 24/7 Pro-active monitoring of our hardware and network
This weeks deal
30GB RAID-10 6Gbps SATA Storage
768MB DDR3 ECC RAM
1TB Bandwidth PCM @ 100Mbps
1x Dedicated IPv4 Address
2 x 3.4GHz vCPU Cores – Fair Share
£5.00 £4.00 PER MONTH PLUS YOUR SECOND MONTH IS FREE WITH PROMO CODE "LET"!
About Virtual6.net
Welcome to Virtual6. they're a small team based in Rotherham UK that just love hosting & computing. They formed Virtual6 to fulfill their passion and provide excellent computing and hosting, not only to local businesses in Rotherham and South Yorkshire, but to valued customers across the world.