A list of cheap Windows VPS Hosting with RDP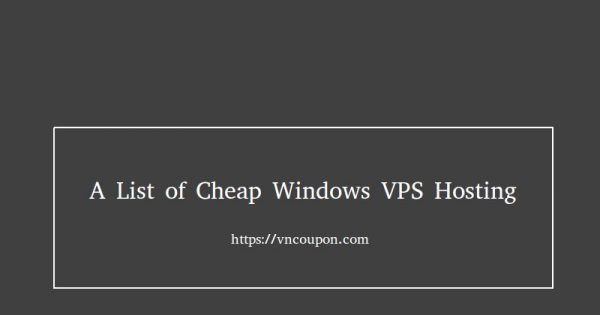 Looking for the best, and cheapest, Windows VPS hosting? This is a complete list of Windows VPS Hosting (Remote Desktop Included ) in stock from the top hosting providers!
RackNerd – Windows 2.5 GB RAM VPS – only $69/Year!
RackNerd – Windows 4 GB RAM VPS only $115/Year!
CheapWindowsVPS – 4 GB KVM (Unmetered) only $4.50/month with coupon
CheapWindowsVPS – 8 GB KVM (Unmetered) only $8.50/month with coupon
CheapWindowsVPS – 4 GB – BF/CM 2020 – Only $5.50/month
CheapWindowsVPS – 8 GB – BF/CM 2020 – Only $9.50/month
DediPath – 2GB Windows KVM SSD VPS – LEB Special – Only $7/month
DediPath – 4GB Windows KVM SSD VPS – LEB Special – Only $10/month
Nexus Bytes – USA Ryzen NVME KVM VPS – VPS-3G – Only $9.60/month (Annually)