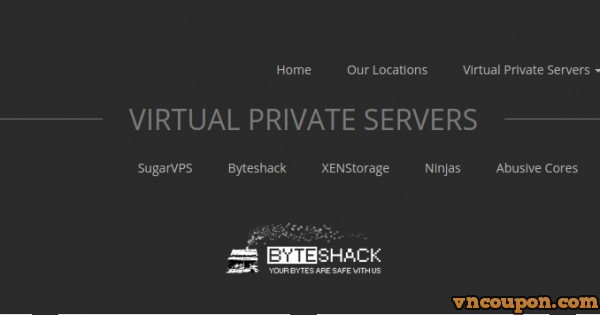 ByteShack platform was designed to fulfil gap with high speed disk arrays on Low End market. They achieved that with combination of CPU power and super fast SSD disk arrays. Result is speaking for it self. They achieved read and write speed comparable to biggest name in the industry for fraction of the price.Speed in combination with fast and friendly support gives you production ready environment for all your disk demanding tasks.
All plans are running on 6 drives HW Raid 10 configuration. All nodes are monitored 24/7.
ByteShack Feature
Hardware RAID 10
Hardware RAID10 with 6 SSD drives and DDR Cache backed up with battery. So, that way it's almost impossible that you will lose any data with us!
Pure SSD Storage
With pure SSD storage we can deliver you with awesome IOps, awesome speed and a great responsiveness for your databases or programs that need to access the disk multiple times.
XEN platform
We offer best of XEN. PV, HVM, PHVM, we can do it all.
Premium support
On ByteShack range we offer High Priority ticketing with super fast resolution time. We offer Skype support for free if you request.
ByteShack VPS Plans
ByteShack Baby XEN – HVM
Buffalo – Miami – LA – Dallas
1 Shared CPU Cores
128 MB DDR3 RAM
128 MB SWAP
2 GB OF SUPER FAST RAID 10 SSD
100 GB Of Bandwidth
1 GBPS Port
Linux Only
Price: $18 per year
ByteShack Mini XEN HVM
Buffalo – Miami – LA – Dallas
2 Shared CPU Cores
256 MB DDR3 RAM
256 MB SWAP
5 GB OF SUPER FAST RAID 10 SSD
300 GB Of Bandwidth
1 GBPS Port
Linux Only
Price: $2.70 per month
ByteShack Midi XEN HVM
Buffalo – Miami – LA – Dallas
Buffalo – USA and Dallas – USA
2 Shared CPU Cores
512 MB DDR3 RAM
512 MB SWAP
10 GB OF SUPER FAST RAID 10 SSD
500 GB Of Bandwidth
1 GBPS Port
Linux And Windows
Price: $5.00 per month
ByteShack Maxi XEN HVM
Buffalo – Miami – LA – Dallas
2 Shared CPU Cores
1024 MB DDR3 RAM
1024 MB SWAP
20 GB OF SUPER FAST SSD
1 GB/s I/O Speed
1000 GB Of Bandwidth
1 GBPS Port
Linux And Windows
Price: $10.00 per month
Network Information
Buffalo – NY – USA:
Datacenter: ColoCrossing
Address: 350 Main St., Buffalo, NY 14202
Test IPv4: 198.12.69.74
Test IPv6: No IPv6 Implemented
Bandwith providers: Level3, Telia, XO
Dallas – TX – USA:
Datacenter: Dallas Infomart via Query Foundry
Address: 1950 N Stemmons Fwy #1000, Dallas, TX 75207
Test IPv4: 38.68.13.24
Test IPv6: 2602:ffe8:100:1::2
Bandwith providers: Internap, PCCW, Cogent
Los Angeles – CA – USA:
Datacenter: QuadraNet
Address: 530 West 6th Street, Los Angeles, CA 90014
IPv4: 198.55.111.5
IPv6: 2607:fcd0:0:a::2
Bandwidth providers: TS, Tinet, PCCW, NTT
Miami – FL – USA:
Datacenter: Miami Coresite via ServerAxis
Address: 2115 Northwest 22nd Street, Miami, FL 33142
IPv4: 64.188.32.10
IPv6: 2607:f2e0:100::1:3
Bandwidth providers: nLayer, Cogent, HE, Hibernia