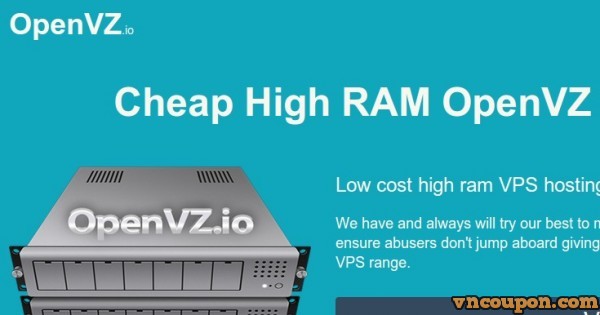 Low cost high ram VPS hosting with incredible performance
We have and always will try our best to maintain nodes at enterprise level and stability and ensure abusers don't jump aboard giving you the best experience with our cheap and budget VPS range.
VPS Control Panel
Included with every VPS is a control panel that allows you monitor your VPS usage, boot, shutdown and restart your VPS and ability to edit rDNS records and reinstall whenever you want!
Enterprise & Reliable Hardware
We use the latest and most reliable hardware to power your VPS, we do not put you on cheaper or low end servers. All servers have enterprise disk drives, RAID10 setup with battery or flash backed caching and high end Intel Xeon CPUs.
Location
Los Angeles, CA (USA) and New York, NY (USA) now available for USA locations!
Coupon Offer 25% Discount Limited Time
OPENVZIO
IO3G
IO4G
IO5G
IO6G