CrownCloud $17/year deal back – 256MB RAM, 8 Shared Cores in Los Angeles CA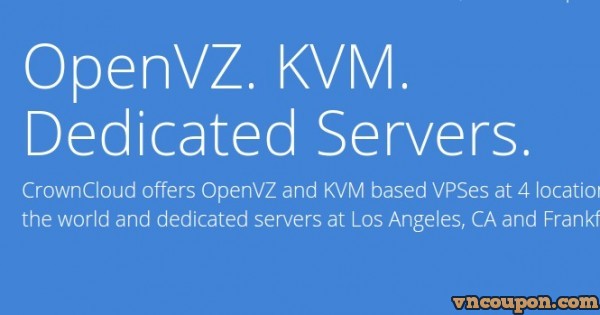 They have got their $17/year deal back in Los Angeles, CA!
All the Los Angeles VPS's come with,
1 Gbit/sec network
Dedicated RAM
8 Shared Cores of Intel Dual L5520 Processor.
1 Static IPv4
10 IPv6 (More available for free on request)
SolusVM control panel to manage your VPS!
OpenVZ Yearly Plan Details :
256 MB Guaranteed RAM
512 MB vSWAP
20 GB HDD
3 TB bandwidth @ 1 Gbit/sec
SolusVM Control Panel
8 Shared Cores of Intel Dual L5520 Processor.

Price: $17/year

Network Information
Datacenter : Quadranet, Los Angeles
Location : Los Angeles, California, USA
Test IPv4 : 198.55.111.5
Test IPv6 : 2607:fcd0:0:a::1