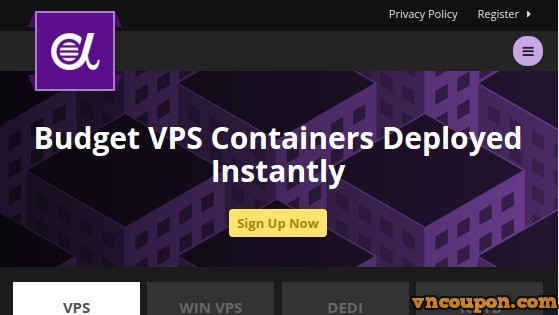 AlphaRacks is a premium web hosting provider based in Los Angeles, CA. Initially starting in 2006 as an on-site IT consultancy firm providing support to local businesses, the AlphaRacks brand was launched in 2013 offering mainstream premium hosting services to both web start-ups and large enterprises.
Halloween, They offer low end vps plans from $3.99/year. I updated their offers: Shared Hosting, Reseller Hosting, Windows VPS.
Halloween Shared Hosting Offers
Powered by cPanel, Softaculous one-click script installers included!
+ $2.99/year – 5GB Space, 100GB Monthly Bandwidth, 1 Hosted Domain -> Order Now
+ $4.99/year – 10GB Space, 300GB Monthly Bandwidth, 2 Hosted Domains -> Order Now
+ $7.99/year – 15GB Space, 500GB Monthly Bandwidth, 3 Hosted Domains -> Order Now
+ $14.99/year – 50GB Space, 2TB Monthly Bandwidth, Unlimited Hosted Domains -> Order Now
Halloween Reseller Hosting Offers
+ $5.99/year – 10GB Space, 300GB Monthly Bandwidth, Create Up To 5 Accounts -> Order Now
+ $9.99/year – 15GB Space, 500GB Monthly Bandwidth, Create Up To 10 Accounts -> Order Now
+ $14.99/year – 40GB Space, 1TB Monthly Bandwidth, Create UNLIMITED Accounts -> Order Now
Halloween VPS Offers
+ Halloween One RAM: 64MB DDR3 RAM/   3GB RAID-10 HDD Storage/  150GB Bandwidth/ 100Mbps Uplink/ 1 IPv4/  Price: $3.99/year ==> Order Here
+ Halloween Two RAM: 96MB DDR3 RAM/ 4GB RAID-10 HDD Storage/ 200GB Bandwidth/ 100Mbps Uplink/ 1 IPv4/ Price: $5.99/year ==> Order Here
+ Halloween Three RAM: 128MB DDR3 RAM/ 6GB RAID-10 HDD Storage/ 500GB Bandwidth/ 100Mbps Uplink/ 1 IPv4/ Price: $8.00/year ==> Order Here
+ Halloween Four RAM: 512MB DDR3/ 10GB RAID-10 HDD Storage/ 600GB  Bandwidth/ 100Mbps Uplink / 1 IPv4/ Price: $12.00/year ==> Order Here
Autumn Linux VPS Special Offers
+ Autumn 1GB: 1GB DDR3 RAM, 15GB Storage, 1,500GB Monthly Bandwidth, 1000Mbps Uplink, $15.00/year -> Order Now
+ Autumn 2GB: 2GB DDR3 RAM, 25GB Storage, 2,500GB Monthly Bandwidth, 1000Mbps Uplink, $25.00/year -> Order Now
+ Autumn 3GB:  3GB DDR3 RAM, 50GB Storage, 3,000GB Monthly Bandwidth, 1000Mbps Uplink, $6.99/month -> Order Now
Windows Special Offers
+ Starter Plan: 1GB DDR3 RAM, 30GB Storage, 1,500GB Monthly Bandwidth, 100Mbps Uplink, Windows Server 2008 R2 Standard, $6.85/month -> Order Now
+ Advanced Plan:  2GB DDR3 RAM, 50GB Storage, 3,000GB Monthly Bandwidth, 100Mbps Uplink, Windows Server 2008 R2 Standard, $12.85/month -> Order Now
Network Informations
+ Location: Los Angeles, California
+ Test IP: 104.255.32.139
+ Test File: http://104.255.32.139/100MB.test