OneProvider – Dedicated servers in Hong Kong from $119 USD/month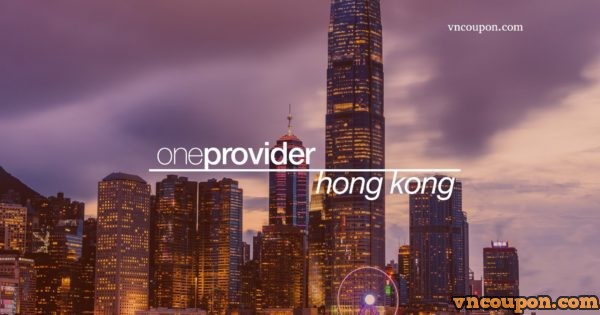 OneCloud™ is available in Hong Kong location!
Please note bandwidth that does not state a traffic limit, or that shows "Unltd." means that the connection is shared / fair usage / best effort. It does not guarantee full usage of the given uplink.
What is a Dedicated Server?
A dedicated hosting service, dedicated server, or managed hosting service is a type of Internet hosting in which you lease an entire server not shared with anyone. This is more flexible than shared hosting, as your organization will have full control over the server(s), including choice of operating system, hardware, etc. Server administration is handled by yourself in terms of software, but they provide 24/7 support for hardware related tasks. Dedicated servers are housed in one of our worldwide data centers, similar to colocation facilities , providing redundant power sources and HVAC systems. In contrast to colocation, the server hardware is owned by us, and consists of a lease of space + machine.
Dedicated Server in Hong Kong Plans
Servers
HDD
RAM
Bandwidth
IP
Price
Order
100Mbps
Intel Xeon E3-1230v2 3.30GHz
2x 1TB
8GB
10TB @ 100Mbps
1*
$ 119
Intel Xeon E3-1230v2 3.30GHz
2x 120GB SSD
8GB
10TB @ 100Mbps
1*
$ 125
Intel Xeon E3-1230v2 3.30GHz
2x 1TB
16GB
10TB @ 100Mbps
1*
$ 129
Intel Xeon E3-1230v2 3.30GHz
2x 120GB SSD
16GB
10TB @ 100Mbps
1*
$ 135
Intel Xeon E3-1270v5 3.60GHz
2x 1TB
16GB
10TB @ 100Mbps
1*
$ 149
2x Intel Xeon E5620 2.40GHz
2x 1TB
32GB
10TB @ 100Mbps
1*
$ 165
2x Intel Xeon E5-2620v2 2.10GHz
2x 1TB
32GB
10TB @ 100Mbps
1*
$ 249
2x Intel Xeon E5-2630v4 2.20GHz
2x 480SSD
64GB
10TB @ 100Mbps
1*
$ 369
1Gbps
Intel Xeon E3-1230v2 3.30GHz
2x 1TB
8GB
10TB @ 1Gbps
1*
$ 129
2x Intel Xeon E5-2630v4 2.20GHz
2x 1TB SSD
256GB
Unltd @ 1Gbps
1*
$ 2709