[New Year 2017] VPS & Dedicated Servers Promotion List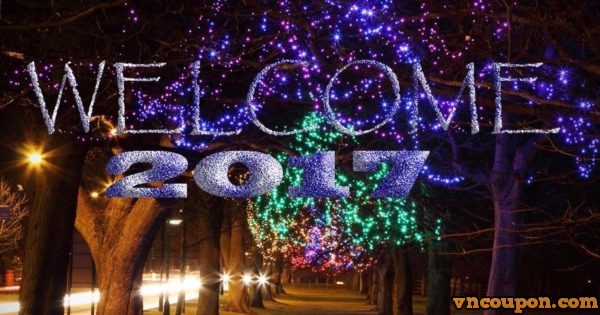 NEW YEAR 2017 – VPS HOSTING OFFERS
– TragicServers – Some Special KVM VPS from ~$20/Year
+ KVM – 1024MB RAM: Los Angeles, CA/20GB HD/ 1TB BW/ 1 Gbps/ 1 IPv4/ 3 IPv6
=> Order Here – $19.99 per year
+ KVM – 3072MB RAM: Los Angeles, CA/ 1 Gbps / 1 IPv4 / 3 IPv6/ 100GB HDD
=> Order Here – $35.94 USD Semi-Annually
+ KVM – 4096MB RAM: Los Angeles, CA/ 1 Gbps / 1 IPv4 / 3 IPv6/ 75GB HDD
=> Order Here – $41.94 USD Semi-Annually
+ OVZ – SSD – 128MB RAM: Chicago, IL/ 5GB SSD/ 500GB BW/ 1 IPv4/ 3 IPv6
=> Order Here – $5.99 USD USD Annually
– WinnerVPS – 25% OFF Year End Sale 2016!
Year End Sale 2016!!!
Please use this coupon code upon checkout: 25YES2016
Click here for details: https://winnervps.com/25-off-year-end-sale-2016-25yes2016/
– OneProvider – END OF YEAR SALE! Get 50% off today!
50% OFF OneCloud for plan 01 to plan 05, 24 location with promo code: BYEBYE2016
– ExtraVM – 50% OFF Special KVM VPS only $4/month
KVM SSD VPS: 1GB DDR3 ECC RAM/ 2 CPU Cores (E3, 3.3-3.7GHz)/ 15GB SSD Space/ 1TB @ 1Gbps/ 1 IPv4 + 5 IPv6/ 40Gbps DDoS Mitigation/ Dallas, Texas
Order Here – $8/m normal, $4/m with coupon: P974RH8SGH
– BudgetNode – 7GB RAM only $7/month
7GB RAM/ 70GB HDD/ 3TB Bandwidth/ 4 vCPU Cores/ 1 IPv4 /64 IPv6/ DDoS Protected (Voxility)/ Los Angeles, CA/ OpenVZ
Order Now – $7.99/month or $79.99/year. Only 5 in stock (Out Of Stock)
– Luna Node – Double Credit up to $25

Happy New Year! They are running another double credit promotion — add credit before January 2, 2017 and they'll double your deposit up to $25! Read more
– HostUS – Holiday Special VPS from $25/Year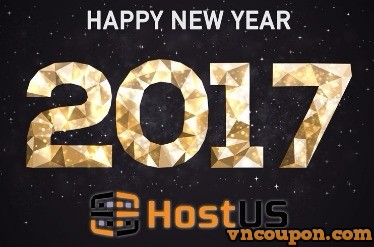 Happy Holidays From HostUS – $25/Year 2GB RAM OpenVZ or 180GB KVM Storage – Comodo PositiveSSL only $4.99/Year. => Read more
– TNAHosting – Happy New Year! 6GB RAM, 200GB, OpenVZ, Chicago – $5/month
=> Read more
===================================
NEW YEAR 2017 – DEDICATED SERVER OFFERS
– Northhosts – Dual QuadCore Offer only £30.00GBP
Dual QuadCore Offer: Intel Xeon/ 2.5Ghz+ (8 Cores)/ 16GB RAM/ 2 x 1TB 7200RPM Drives/ £30.00 Per month
=> Order Here – £15.00 For the first month with coupon: dedicated50
– LeaseWeb – End of year sale
Their Year End Sale is now on! End the year on a good note with savings on select dedicated and bare metal servers. Promo Link: https://www.leaseweb.com/end-of-year-sale-2016
=============================================================
NEW YEAR 2017 – SHARED & RESELLER HOSTING OFFERS
–PageClick UK SSD cPanel, Let's Encrypt, Daily Backups, Reseller @ $9.99/year – END OF YEAR SALE!
=> Read more
– HostMantis – 80% OFF Shared Hosting

Happy New Years!!! 80% off with coupon: NY2017. => Order Here