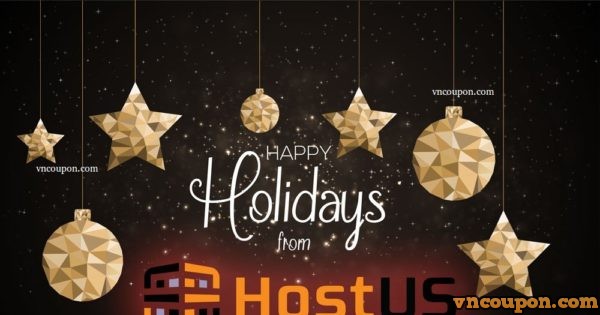 HostUS was founded in 2012 and they have since expanded our presence to North America, Europe and Asia Pacific. HostUS is owned and operated by HostUS Solutions LLC and Breeze Web Hosting LTD.
Special Holiday Offers
All offers listed on this page are valid until 3 January 2017 or until sold out;
Coupons or offers / discounts are valid for new orders only;
Happy Holidays Special Plans
 

2GB RAM
50GB Disk Space (RAID 10)
2 vCPU Cores
2TB Bandwidth
1Gbps Port (Fair Share)
1 IPv4 & 4 IPv6

256MB RAM
180GB Disk Space (RAID 10)
1 vCPU Core
1TB Bandwidth
1Gbps Port (Fair Share)
1 IPv4 & 4 IPv6
More Offers Available!
HostUS's Information
HostUS offers a diverse selection of web hosting services ranging from low cost Shared cPanel hosting to OpenVZ VPSes to large dedicated servers. HostUS strives to provide quality web hosting services at affordable rates. With eight worldwide hosting locations, HostUS probably has a location to suit your needs.
+ Network: https://hostus.us/network.html
+ Hong Kong Special VPS: https://vncoupon.com/hostus-expand-to-hong-kong-cheap-hk-vps-from-25year/
+ Storage Special VPS: https://vncoupon.com/hostus-storage-kvm-vps-from-10-usd-per-quarter/
+ Singapore Special VPS: https://vncoupon.com/hostus-new-singapore-vps-launch-price-from-25year/