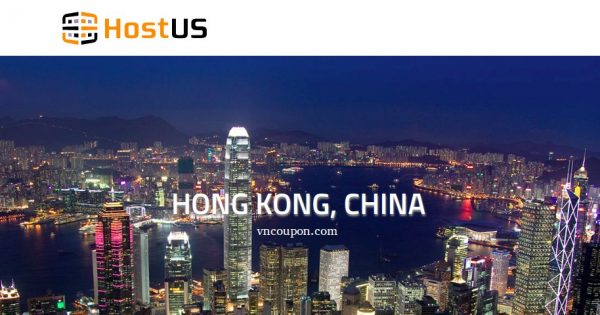 HostUS now offer high-performance SSD KVM VPS plans in Hong Kong! Order yours today with a 15% discount code:

High Performance SSD KVM VPS Plans
Included With Every Plan
Breeze Control Panel
24/7 Support
Premium Server Hardware
SSD / NVMe Storage
Free best-effort DDoS protection (selected locations only)
99.9% Uptime Guarantee
Custom rDNS / PTR
KVM-0.5
$4.35 PER MONTH
1 Core
25 GB SSD
512 MB RAM
750 GB Bandwidth
1 IPv4 / 1 IPv6
KVM-1
$6.95 PER MONTH
2 Cores
40 GB SSD
1 GB RAM
1 TB Bandwidth
1 IPv4 / 1 IPv6
KVM-2
$10.95 PER MONTH
2 Cores
60 GB SSD
2 GB RAM
2 TB Bandwidth
1 IPv4 / 1 IPv6
KVM-3
$15.95 PER MONTH
3 Cores
75 GB SSD
3 GB RAM
3 TB Bandwidth
1 IPv4 / 1 IPv6
* More plans => Click Here
* Special OpenVZ VPS in Hong Kong => Click Here
Payment Methods
Credit / Debit Card
PayPal
Alipay
BitPay (BTC, BCH, ETH, etc.)
Network Information in Hong Kong
IPv4 Test Address: 45.124.64.3
IPv6 Test Address: 2402:9e80:0:1000::1:918b
About HostUS
HostUS was founded in 2012 as a Limited Liability Company operating out of Delaware, United States.

HostUS offers a diverse selection of web hosting services ranging from low cost Shared cPanel hosting to OpenVZ VPSes to large dedicated servers. HostUS strives to provide quality web hosting services at affordable rates. With ten worldwide hosting locations, HostUS probably has a location to suit your needs.