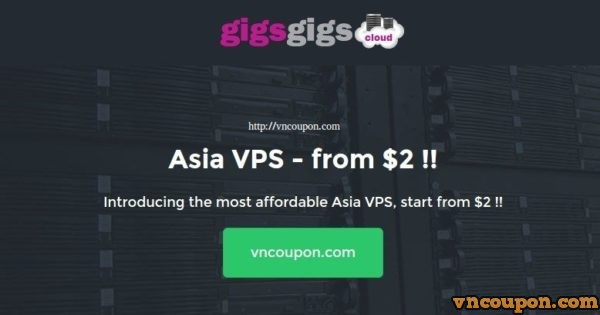 About GigsGigsCloud
GigsGigsCloud.com is a service extension from GigsGigs.com which operating the business since  year 2004.  GigsGigsCloud.com is part of the services offered byTechAvenue. TechAvenue International Ltd, is a technology company incorporated in Hong Kong which main focus is operating Data Center Services and VOIP services in the region and global market.
GigsGigsCloud is launching new Hong Kong VPS Plan, Cloudlet B, price start from $2/month.
One Time Try Us Promo Code, 50% First Month Discount : TRY_ME_K_GLOABL
Hong Kong OpenVZ Plans
Basic OpenVZ VPS, with most affordable price ! CLOUDLET B is optimized Asia Route in Hong Kong.
B1 Plan
B2 Plan
B3 Plan
CLOUDLET HK-K Global – Cost Effective ASIA SSD VPS!
Line quality : Asia Optimized Route, Via PCCW, NTT, TATA, and GTT
Please take note that this VPS do not include China Direct Access, China Access mostly will be route 
HK K1 Global
HK K2 Global
HK K3 Global
They only accept Paypal Payment.
+ Looking Glass: http://lg.gigsgigscloud.com