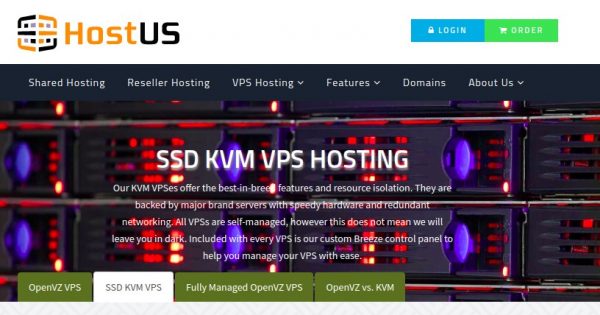 HostUS offer some special kvm with 10Gbps VPS
All plans are backed by high performance 3.8GHz Coffee Lake cores with up to 4.9GHz turbo frequency, 10Gbps connection to the premium Clouvider network, DDR4 ECC RAM, speedy NVMe storage in RAID 1 for redundancy, and the service level that differentiates HostUS from the run-of-the-mill hosting company.
You have full selection of the common Linux / BSD OSes, and Windows is available on 2GB+ RAM plans. Upon request we can load any custom ISO you want to install, and one FREE snapshot is included.
10Gbps Coffee ☕ KVM Offers
512MB KVM
1GB RAM KVM
2GB RAM KVM
3GB RAM KVM
Standard KVM plans come with more bandwidth and compute resources. Use code VPS15OFF to take 15% off your order.
They accept the following payment methods: Credit / Debit Card, PayPal, Cryptocurrencies (BTC, BCH, ETH, etc.), Alipay.
Network Information
+ Server Location: Amsterdam, Netherlands
+ Test IPv4: 185.185.40.2
+ Test IPv6: 2a0b:7080:10::1:e22d
+ Test files: 10MB 100MB 1GB 10GB