JetBrains – 30% Off GoLand IDE License, Support Women Who Go and GoBridge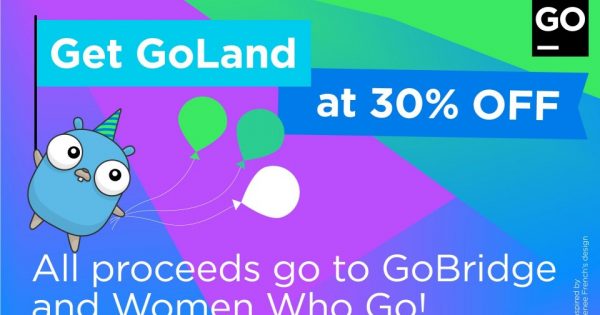 JetBrains offer 30% Off GoLand IDE License, Support Women Who Go and GoBridge Until November 22, 2019
Use Promo Code
IDONATEWWGANDGOBRIDGE
On the check-out page in e-store, click "Have a discount code?" and enter the 30% discount promo code.
The promo code is only applicable to buying new individual annual GoLand subscriptions. The offer does not apply to any other products or types of subscriptions.
=> Order Link (included promo code)

All proceeds from this promotion will go to the Women Who Go and GoBridge – not just the profits, but the entire sales amount. The campaign will help these non-profit organizations continue to support their communities and different outreach and diversity programs.