HostMaze – 19% OFF for any new services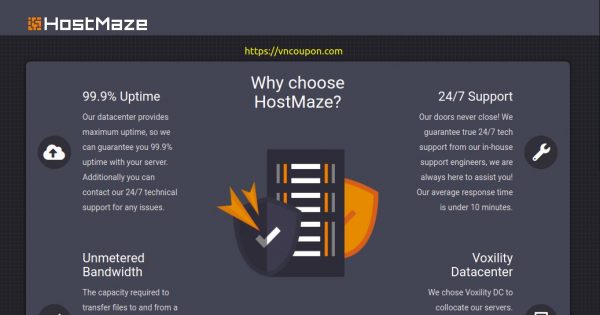 HostMaze – They sent us some offers. Use code COVID19 for 19% OFF any new service (recurring). New price offer on OpenVZ and LXC servers.
It's apply for:
About HostMaze
Hostmaze was founded in July 2006 to provide a simplistic & reliable approach to Linux VPS Hosting. Backed by over 10 years of experience in multiple areas of the hosting industry we know how to monitor our entire network to ensure that our customers experience is 100% satisfactory with outstanding connectivity world-wide. Our aim is to provide a reliable platform that is inexpensive while still providing a service that doesn't compromise on performance.
Special Offers
OpenVZ 8GB SSD
2 CORES CPU
8192 MB RAM
8192MB SWAP
30 GB SSD
1 IPV4 DEDICATED IP
€14.00 Monthly
Payment Methods
Paypal
Credit-Card
Crypto
Network Information
Location: Timisoara, Romania
Test IPv4: 85.204.116.11