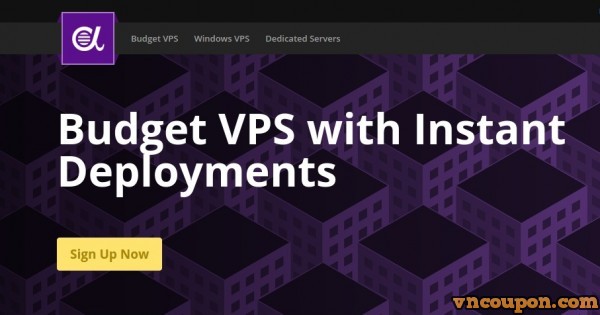 An offer to celebrate 2017 from AlphaRack, with plans based in Los Angeles. All services include SolusVM as the control panel, 1 IPv4 and 20 IPv6, full root access, instant setup, and best effort DDoS mitigation by QuadraNet Vest.
Services are provisioned on hostnodes featuring
Dual Intel Xeon 5620 / 5639
128GB RAM
4 x 2TB HDD configured in hardware RAID10 with CacheVault
2 x 1Gbps uplinks.
CLICK THIS LINK TO REVEAL THEIR CRAZY LOW PRICES >>
Special Offers. 
Free Bonus: Open a ticket and request to have your bandwidth DOUBLED and your port speed increased to 1Gbps for free.
+ SolusVM VPS Control Panel, OpenVZ Virtualization
+ Full Root/SSH Access Included
+ TUN/TAP and PPP Supported
+ Premium Network Mix: PCCW, NTT, ChinaTelecom, Comcast, Telia, HE, GTT, and Zayo
Linux 640MB
640MB RAM
1 vCPU
15GB Disk Space
2TB transfer
100Mbps uplink (increase to 1Gbps by open a ticket)
1x IPv4
20x IPv6 (free on request)
DDoS Protection powered by QuadraNet Vest
OpenVZ / SolusVM
$8.00/year
Linux 768MB
768MB DDR3 RAM
768MB vSwap
1 Core CPU
15GB RAID-10 Storage HDD
Monthly Bandwidth: 1000GB w/ 1000Mbps Uplink
1 IPv4
30 IPv6 Space (free on request)
Datacenter Location: Los Angeles, California
Best Effort DDoS Protection Included
Price: $11/year

Linux VPS Special #1:
1024MB (1GB) RAM
1024MB (1GB) vSwap
1 vCPU
20GB Disk Space
2TB transfer
100Mbps uplink (increase to 1Gbps by open a ticket)
1x IPv4
20x IPv6 (free on request)
DDoS Protection powered by QuadraNet Vest
OpenVZ / SolusVM
$11/year
Linux 1024MB
1024MB RAM
1 vCPU
20GB Disk Space
2TB transfer
100Mbps uplink (increase to 1Gbps by open a ticket)
1x IPv4
20x IPv6 (free on request)
DDoS Protection powered by QuadraNet Vest
OpenVZ / SolusVM
$12.00/year
Linux 1536MB
1536MB DDR3 RAM
1536MB vSwap
2 Cores CPU
20GB RAID-10 Storage HDD
Monthly Bandwidth: 2000GB w/ 1000Mbps Uplink
1 IPv4
30 IPv6 (free on request)
Datacenter Location: Los Angeles, California
Best Effort DDoS Protection Included
Price: $18/year

Linux VPS Special 2GB:
2048MB RAM
2 vCPU
40GB Disk Space
3TB transfer
100Mbps uplink (increase to 1Gbps by open a ticket)
1x IPv4
20x IPv6 (free on request)
DDoS Protection powered by QuadraNet Vest
OpenVZ / SolusVM
$18.00/year
Linux VPS Special #2:
2048MB (2GB) RAM
2048MB (2GB) vSwap
2 vCPU
60GB Disk Space
5TB transfer
100Mbps uplink (increase to 1Gbps by open a ticket)
1x IPv4
20x IPv6 (free on request)
DDoS Protection powered by QuadraNet Vest
OpenVZ / SolusVM
$19.00/year
Linux 2048MB
2048MB DDR3 RAM
2048MB vSwap
4 Cores CPU
30GB RAID-10 Storage HDD
Monthly Bandwidth: 3000GB w/ 1000Mbps Uplink
1 IPv4
30 IPv6 Space (free on request)
Datacenter Location: Los Angeles, California
Best Effort DDoS Protection Included
Price: $24/year

Windows VPS Specials (includes Windows Server OS)
WIN VPS Special 1GB
1024MB RAM
1 vCPU
30GB Disk Space
1.5TB transfer
100Mbps uplink (increase to 1Gbps by open a ticket)
1x IPv4
20x IPv6 (free on request)
DDoS Protection powered by QuadraNet Vest
Windows Server 2008 R2 Standard Included
KVM Virtualization
$5/month
WIN VPS Special 2GB
2048MB RAM
2 vCPU
50GB Disk Space
3TB transfer
100Mbps uplink (increase to 1Gbps by open a ticket)
1x IPv4
20x IPv6 (free on request)
DDoS Protection powered by QuadraNet Vest
Windows Server 2008 R2 Standard Included
KVM Virtualization
$10/month
Network Information
QuadraNet Los Angeles, CA (US)
+ Network Mix: PCCW, NTT, ChinaTelecom, ChinaUnicom, Telia, GTT, and Zayo
+ Test IPv4: 198.55.111.5
+ Test IPv6: 2607:fcd0:0:a::2
+ Test file: http://repos.lax-noc.com/speedtests/100mb.bin