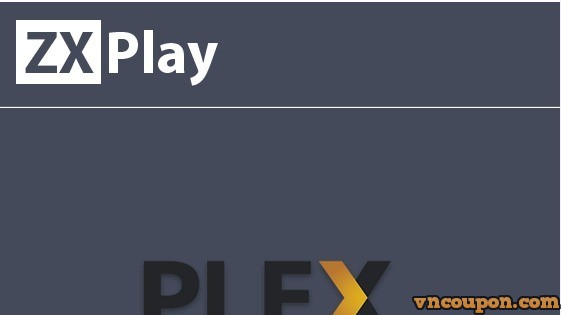 Since Cyber Monday, ZXPlay offering a Yearly Special KVM VPS & a High Storage VPS in EU, now they have some new exciting offers for LET, as well as a site wide 10% reoccurring discount for every service including Domains!
Free .com/.co.uk Domain with any Yearly Order of any LET Special or ZXHost SSD1, ENDS June 30th 2016. Please submit a ticket and they will see what they can do for you.
ZXPlay/ZXHost
+ Homepage: https://zxplay.co.uk/
+ Client Area: https://billing.zxhost.co.uk/client/clientarea.php
Yearly Special KVM
1GB Guaranteed Ram
1GB Swap
1 Shared CPU Core
120GB Disk Space (Originally 60GB)
6TB Bandwidth
1 IPv4
KVM Technology
SolusVM(OVH) Virtualizor (Germany)
OVH (France or CA), Telehouse, Frankfurt
DDOS Protection in OVH DC's
$24.48 / Year
$47.52 / 2 Years
Yearly SSD KVM
ZXHost SSD1
1GB DDR4 Guaranteed Ram
1GB Swap
2 Shared CPU Core E5 2660 V3
80GB SSD Raid 10 HW Raid BBU (Originally 40GB)
2TB Tier 1 Bandwidth
2Gbps Hypervisor Uplink
KVM Technology
SolusVM
ISO Repository
Telehouse Frankfurt
2 x IPV4
/64 IPv6
~ $6.5/ Monthly
~$42/ Year
ZXHost SSD2
2 VCPU Core
20GB Raid 10 SSD Storage
2TB Tier 1 Bandwidth
1GB DDR4 ECC Memory
1GB Default Swap
1 IPv4 Address
/64 IPv6 Subnet
KVM Virtualizartion
SolusVM Control Panel
Large Template & ISO Repository
Telehouse Frankfurt
$7.20/Month
$72.04/Year
High Storage Special
2GB Guaranteed Ram
1GB Swap
1 Shared CPU Core
1TB Disk Space
1TB Bandwidth
1 IPv4
10 IPv6
OpenVZ Technology
Virtualizor
Germany, Falkenstein (Hetzner)
$6.48 / Month
$46.67 / Year
+ Benchmark of storage special
System Info

Processor : Intel(R) Core(TM) i7-3770 CPU @ 3.40GHz
CPU Cores : 1
Frequency : 3400.206 MHz
Memory : 2048 MB
Swap : MB
Uptime : 0 min,

OS : S
Arch : x86_64 (64 Bit)
Kernel : 2.6.32-042stab113.11
Hostname : test.network

Speedtest (IPv4 only)

Your public IPv4 is 178...***

Location Provider Speed
CDN Cachefly 52.1MB/s

Atlanta, GA, US Coloat 10.6MB/s
Dallas, TX, US Softlayer 17.2MB/s
Seattle, WA, US Softlayer 8.16MB/s
San Jose, CA, US Softlayer 13.0MB/s
Washington, DC, US Softlayer 10.7MB/s

Tokyo, Japan Linode 7.14MB/s
Singapore Softlayer 11.6MB/s

Rotterdam, Netherlands id3.net 66.0MB/s
Haarlem, Netherlands Leaseweb 81.4MB/s

Disk Speed

I/O (1st run) : 221 MB/s
I/O (2nd run) : 195 MB/s
I/O (3rd run) : 165 MB/s
Average I/O : 193.667 MB/s
They accept Paypal, Debit & Credit Cards & Stripe Payments with 14 Day money back guarantee applies.
Network Information
+ Server Location: Germany
+ Test IPv4: 62.113.213.134
+ Test files: 25MB 50MB 100MB 1000MB