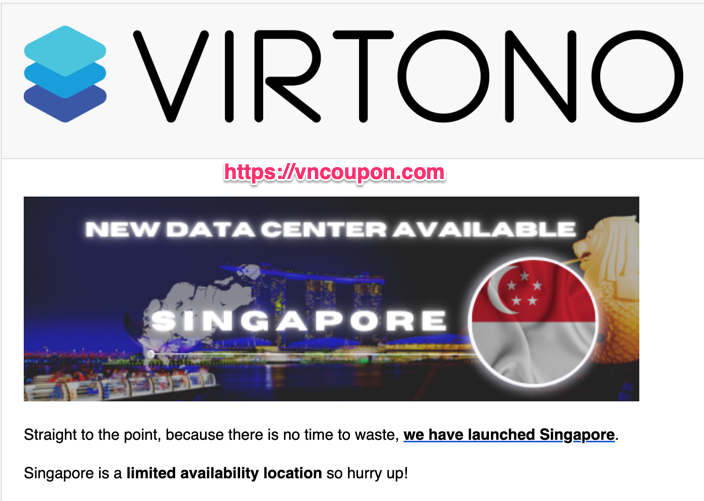 Virtono provides reliable and affordable Website Hosting, Cloud Hosting, Cloud VPS, and Dedicated Servers, Managed and Unmanaged.
Straight to the point, because there is no time to waste, they have launched Singapore. Singapore is a limited availability location so hurry up!
=> [ Promo Link ]
Great offers
Virtono's KVM-based Cloud Virtual Servers come with dedicated resources and SSD storage in multiple data centers worldwide with 30 GB SSD of storage, 1 vCPU, 1GB RAM of memory, 

and 

2TB of bandwidth, all for under 30 EUR per year

.

Simple –  €29.95 / year.
Network Information
IPv4: 85.121.241.2

IPv6:2a0e:1d80:15:000c:0000:0000:0000:0001