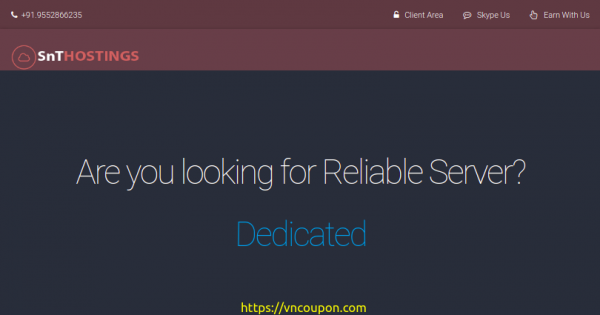 Sonuyos from SnTHostings.com, providing the following servers at a crazy price for VNCoupon.
About SntHosting
Back in 2013, when SnTHostings.com, It was formed with only one goal, to provide the best service at optimal pricing. And since then we have expanded in many fields of servers.

Initially, it was only for Seedbox, Then expanded in many other fields, such as RDP, VPS, Windows VPS, Dedicated Root Server, to name a few.
Dedicated Exclusive Offer
Server Features
WHMCS managed Server Management, powered by SynergyCP
On Request IPMI Access
rDNS Management
Realtime traffic stats
On-Demand Reinstall, directly from Panel, including Windows
Remote Power Control (Reset, Powercycle, Graceful restart)
Supermicro Server with IPMI
Rapid delivery: Instant Delivery unless there is any custom order
Linux & Windows Available, or any other OS that you would like
Fully redundant power-feed and network infrastructure
SLA: Best effort
Monthly & Yearly Contract
SnT-Dual E5-2670
2x Intel Xeon E5-2670 CPU
64GB RAM
1TB SSD (Customizable)
1Gbps uplink
5TB Transfer (Customizable)
1x IPv4 (Customizable)
IPMI: Yes (On-Demand – Would need to connect via our VPN)
$84/month (Coupon: SnT-LEB-FTW)
$79.99/month if paid upfront for a year. (Coupon:

SnT-LEB-FTW-YR

)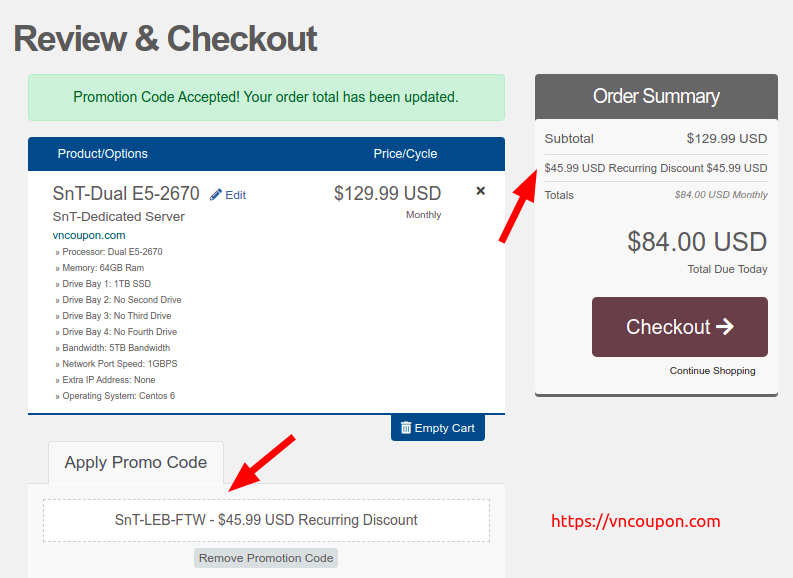 Customizable Options
1TB SSD – $25/mo
2TB HDD – $12.5/mo
IP – $5/mo/ip (Cheaper if more needed)
Bandwidth – More Available, check configurable options or contact us via live chat.
Payment Information
They accept PayPal, Bitcoin, Ethereum, Credit – Debit Card, Bank Transfer, Webmoney & TransferWise.
Network Information
Located in LA, California