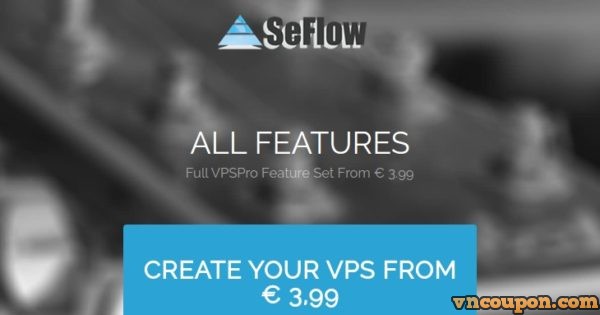 SeFlow is happy to announce free lifetime 100Gbps DDoS mitigation on Fully customizable VPS from €3.99 EUR.
+ About SeFlow: Click Here
Customizable VPS Features
Full Datacenter Redundancy
Monthly billing
Upgrade/Downgrade resource anytime
Multiple Location Avaiables
1 Full Backups
Console Access
1 Gbps uplink
Private Lan Avaiable
Private VLAN via Public & Private Network
Dual-Stack IPv4 and IPv6 Capable (Milan only)
Custom reverse DNS
SeGuard DDoS Protection System – FREE1Gbps Milan – 20Gbps Strasbourg
AnyCast DNS
1 domain CDN
Uptime Monitor
Fully customizable VPS
Start from €3.99 EUR in Milan, Italy and Strasbourg, France.
+ CPU: 1 to 8 core
+ RAM: 512MB to 16384MB
+ HDD: 20GB to 160GB
+ IPv4 address: 1 to 16
+ IPv6
+ Bandwidth: 5TB to 32TB
+ 1Gbps uplink
+ Milan & Strasbourg Location
+ 100Gbps DDoS Protection
Promotions
free100GbpsDDoS
free lifetime 100Gbps DDoS mitigation on all services. Select 1 Gbps DDoS Addon and use promo code.
+ DDoS Protection Features:
Scrubbing Network
4.2Tbps total capacity on 9 scrubbing points
< 5 sec anomaly detection
Real-time monitor statistics
Full Attacks Report
View on Dynamic Rules during attack
FREE Custom filtering rules (up to 10, up to 2 changes/months)
+ Dedicated Promo: Click Here
Looking Glass
+ Location: Milan & Strasbourg