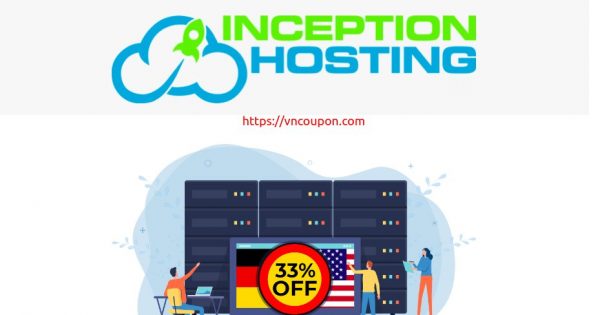 Inception Hosting has expanded into Frankfurt, Germany and they have a new product line in Phoenix U.S.A they are now offering KVM-based virtual servers on Clouvider's excellent network!
To celebrate the launch of the new locations they are offering a 33% recurring discount on all terms for plans with 1GB Ram or more.
Just use FRAPHX33 during checkout to apply your discount. This code is valid until the end of the Month (September, 2021).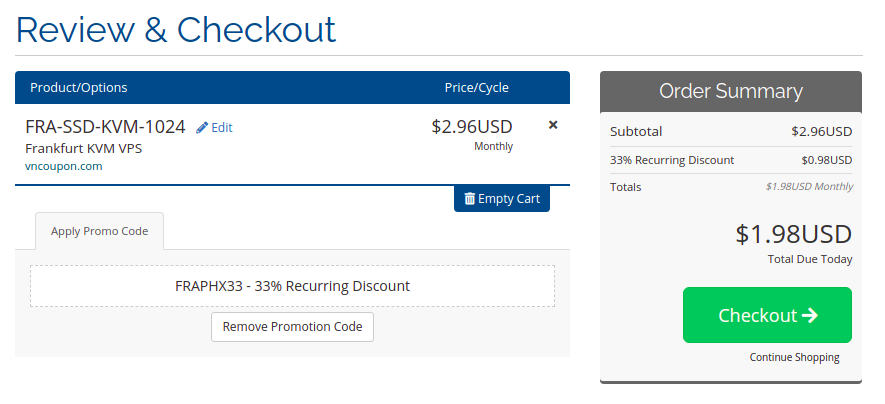 Server Spec
The hardware will match what they offer in Amsterdam, a blend of E-2276G and E-2278G processors with enterprise-grade NVMe disks.
NVME KVM VPS Plans
New plans range from 512MB Ram with 10GB NVMe disk space and 1.5TB of monthly bandwidth up to 8GB Ram with 100GB NVMe disk space and 24 TB of monthly bandwidth. As always FREE Direct Admin licenses are available on request and all plans come with FREE complimentary DDOS protection.
Blazing fast NVMe based KVM servers! Frankfurt – Germany
FRA-SSD-KVM-1024
2 CPU Core (Equal Share)
1 GB Ram
20 GB Pure NVMe SSD Disk space
3000 GB Bandwidth @ 1 gbit (shared)
1 x IPv4 address
1 x /64 IPv6
€2.50/mo
=> All packages on Frankfurt [ Click Here ]
Blazing fast NVMe based KVM servers! Phoenix, Arizona, USA
PHX-SSD-KVM-1024
2 CPU Core (Equal Share)
1 GB Ram
20 GB Pure NVMe SSD Disk space
3000 GB Bandwidth @ 1 gbit (shared)
1 x IPv4 address
1 x /64 IPv6
€2.50/mo
=> All packages on Phoenix [ Click Here ]
Network Information
=> [ Speedtest Here ]