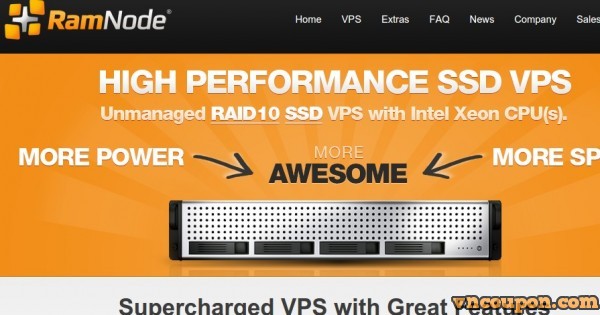 Cyber Monday 2015
Cyber Monday 2015, RamNode offer 30% OFF for LIFE on all new SKVMS orders (Standard KVM SSD)! .Limited time deal!!!
Coupon: (

Expired

)
Order : New York | Seattle | Netherlands | Atlanta | Los Angeles
Standard KVM SSD Features
hosted on Intel E5 CPUs (2.3GHz+ per core).
built with hardware RAID10 arrays of pure SSD storage.
Multiple 10Gbps uplinks per location, 1Gbps per server
Friendly, unmanaged support available 24/7.
Standard KVM SSD Plans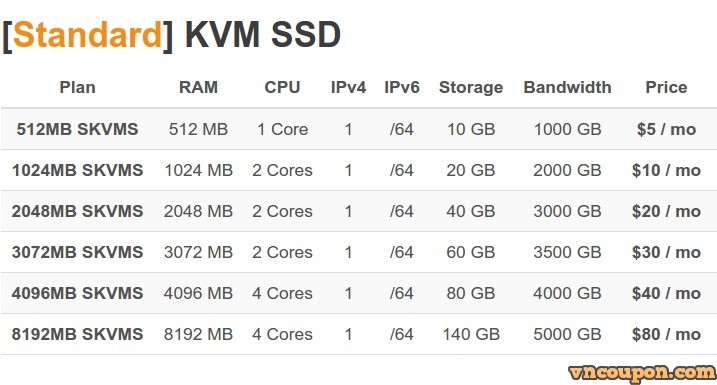 Network Information
New York, NY
+ Test IPv4: 107.191.96.26
+ Test IPv6: 2604:180:2::d2a1:3da5
Seattle, WA
+ Test IPv4: 23.226.229.4
+ Test IPv6: 2604:180:1::bd5a:1cb3
Atlanta, GA
+ Test IPv4: 107.191.101.180
+ Test IPv6: 2604:180::9b07:1d5b
Los Angeles, CA
+ Test IPv4: 168.235.72.22
+ Test IPv6: 2604:180:3:1::f1
Alblasserdam, NL
+ Test IPv4: 176.56.238.3
+ Test IPv6: 2a00:d880:3:1::787:d6bd