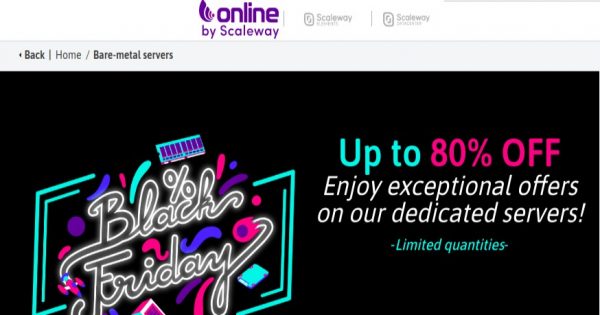 For this 2019 edition of Black Friday, Online.net are offering outstanding offers of up to 80% off on dedicated servers. You have been warned, no excuse for being late!
Black Friday Dedicated Server

Black Friday Bare Metal Cloud Servers
They are now offering high-end Bare Metal Cloud Servers billed by the hour available on our cloud ecosystem: Scaleway Elements.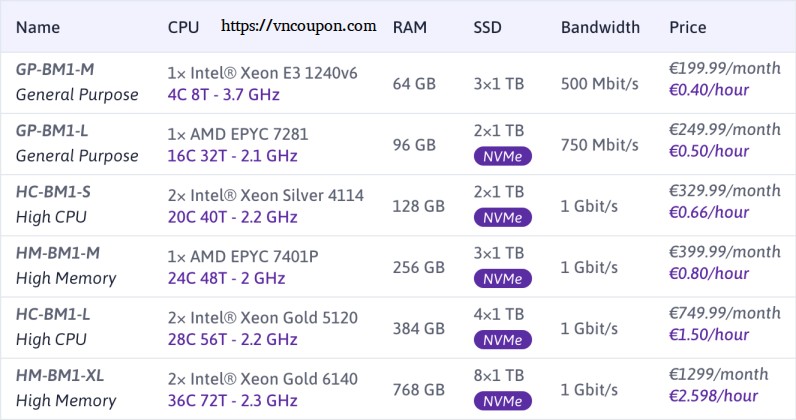 => Discover Bare Metal Servers
Black Friday Powerful Virtual Instances
Their virtual instances are perfect to complete your dedicated servers or to start your transition to the cloud. Delivered in seconds with backup, network and security options, they are available from €0.006/hour.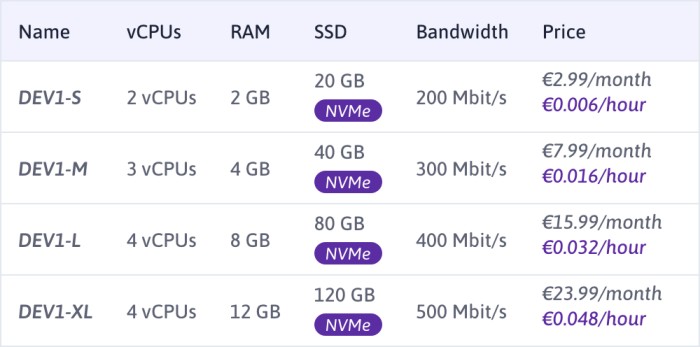 => Discover Powerfull Virtual Instances