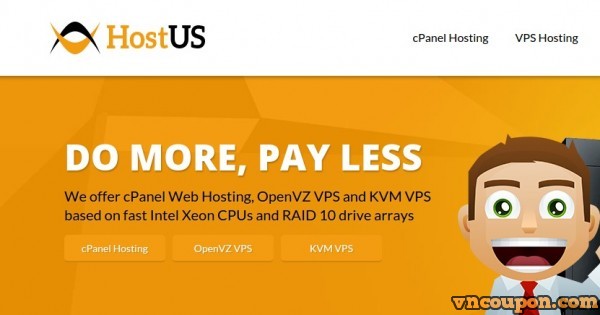 Black Friday 2015
HostUS including a special holiday discount good on all HostUS monthly VPS services! Coupon for Black Friday 2015 & Cyber Monday 2015.
Simple use this coupon: 
Save 25% off all regular monthly VPS services, valid through December 1st => Order Now
About HostUS
HostUS was founded in 2012 as a Limited Liability Company operating out of Delaware, United States.
+ HostUS now open 3 new Locations: London, Sydney and Washington, DC
+ HostUS is now beta testing DDoS protection with selected OpenVZ services (available now in selected Datacenter locations: Atlanta, Dallas, Los Angeles, London and Washington DC). The DDoS Protection is FREE, and it is transparent requiring no configuration or adjustment to your service.
They expect to roll out free DDoS protection to all services in the locations mentioned above towards the end of the November.
+ They are now accept Bitcoin for all purchases and renewals.
HostUS Special VPS:
+ 768MB RAM OpenVZ VPS only $10/Year: Click Here
+ Hong Kong Special VPS start from $25/Year: Click Here