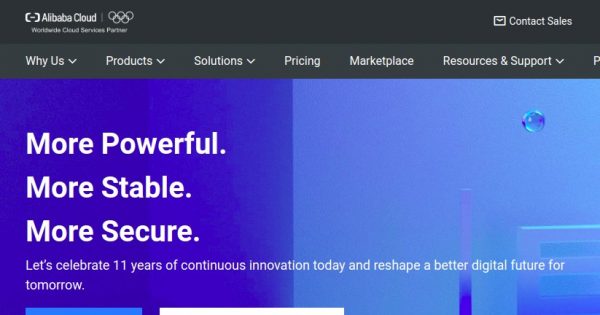 To celebrate 11th anniversary, Alibaba Cloud now providing quantity-limited $100 USD coupons and time-limited core product offers that enable you to purchase and use our products at more affordable prices.
Alibaba Cloud $100 Anniversary Coupon

11 Years of Innovation – Core Products in Computing, Database and Security Services to Build Upon
Explore the latest core product offerings in our computing, database, and security services, and start creating your digital backbone.
40% Off Elastic Compute Service
New Generation Cloud Server
Dramatic Performance Improvements over Previous Generation Server.
24 million packet forwarding rate, which is 4 times faster.
24 μs latency, which is reduced by one half.
480,000 IOPS capability offered by enhanced SSD storage.
18% faster MySQL QPS performance compared with previous generation.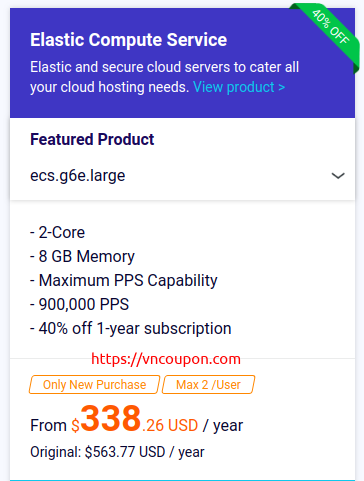 50% OFF ApsaraDB RDS for SQL Server
The only brand in Asia Pacific to be listed in Gartner's 2019 Magic Quadrant for Operational Database Management Systems.
100K+ enterprise users
400K+ database migrated to Alibaba Cloud
Supported 544K transactions per second during the Double 11 Shopping Festival in 2019.
The only cloud provider that offers the latest MongoDB services.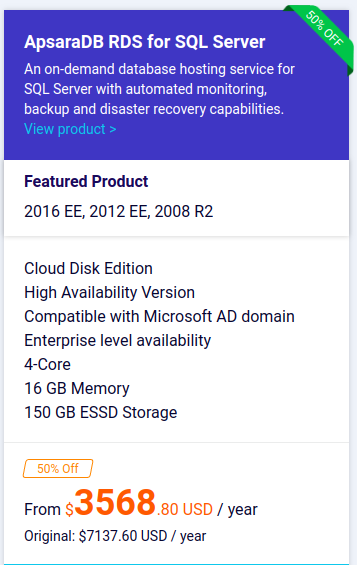 More Special Offers
They also provide offers on our featured products and services, including enterprise applications, database and security products, as well as our academy courses.