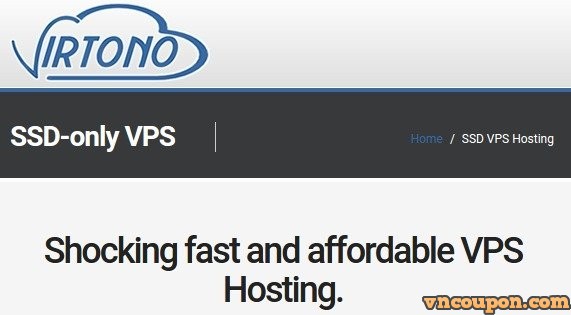 Virtono Networks SRL, it's a company registered in Romania since August 2014. They provides Web Hosting and SSD VPS with unmetered bandwidth and dedicated server resources, in multiple Europe datacenters
Coupon: 
Xmas 2015, They is offering 35% OFF for Life on all products/services, including VPS, VDS and Web Hosting. (Expired)
Checkout and receive 25% lifetime discount (50% discount on upgrades). Limited offer! This coupon is available until the end of the month (30-04-17).
Use coupon at checkout and receive 25% lifetime discount. This coupon is available for all VPS and VDS services, for the whole month of December!
Top features for our new Cloud infrastructure includes:
raid protected storage( & clustered filesystem)
multiple 10Gb networks
new hypervisors with better CPUs and high amounts of memory.
OpenVZ SSD VPS Plans
Their OpenVZ VPS: https://www.virtono.com/ssd-openvz-vps
OVZ Starter VPS:
OVZ Basic VPS
KVM VPS Plans
Their KVM VPS: https://www.virtono.com/ssd-kvm-vps
KVM vServer Mini (VDS)
KVM Starter VDS
Payment Options: PayPal, online Credit Card, Skrill, Bitcoin (Bitpay), Bank Wire Transfer
Network Information
4 Server Locations
Bucharest, RO
+ Test IP address: 85.204.49.17
+ Test File: http://test-kvm.virtono.com/1GB.zip
Manchester, UK
+ Test IP address: 77.81.107.11
+ Test File: http://77.81.107.11/1000mb.bin
Amsterdam, NL
+ Test IP address: 77.81.110.13
+ Test File: http://77.81.110.13/1000mb.bin
Frankfurt, DE
+ Test IP address: 77.81.109.13
+ Test File: http://77.81.109.13/1000mb.bin