XiNiX™ – 90% OFF US/UK/NL cPanel SSD Web Hosting from $5.99/Year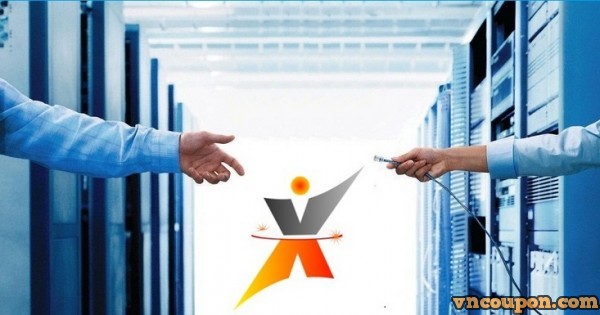 XiNiX™ InfoTech Pvt. Ltd.® is a premier hosting company providing a wide array of Web Hosting Solutions and services.
XiNiX™ has become well-known and highly respected in the hosting community as a web hosting firm that provides high quality services at an affordable price.
SSD Shared ( cPanel ) Web Hosting Features :
Powerful Servers : Dell/SuperMicro Chasis – Dual Quad Core Xeon E5 CPU Nodes
High End : 32 GB DDR3 RAM Server with 24 Cores
RAID : RAID 10 Data Protection with ultra fast 6 GB/s Disks
Backup : Off Site Mirror Backups to London (weekly)
Control Panel : cPanel Control Panel
Installer : Softaculous Pro Auto Installer
CDN : CloudFlare Global Content Delivery Network
SEO : Attracta Built-in SEO tools
Site Builder : RV Site Builder Pro w/1000+ Web site Templates
Backup : R1Soft Daily Backup Under cPanel
File Manager : Web-enabled File Manager
Mail : POP/IMAP/SMTP and Online Webmail
Virus Protection : Automatic email virus protection
Anti Spam : User-level and system-wide spam protection
Video Addon : FFMPEG Enabled web hosting
Kernel Security : CloudLinux Kernel – faster performance and security!
Software Includes : Software packages included ( CURL, GD, ImageMagick, PHP 5 with suPHP, – MySQL 5, CGI/Perl 5 )
Extensions : Ruby on Rails, FrontPage Extensions, Python, Pear, IonCube, Zend Optimizer, and many more!)
cPanel SSD Web Hosting
Plan Name : LY – 10G
Server Location : New York , USA
SSD Web Space : 10 GB SSD Space
Bandwidth : Unmetered Bandwidth
MySql Databases : Unlimited
Sub Domains : Unlimited
Email Accounts : Unlimited
cPanel 11 Control Panel + Cloud Linux Platform
Instant Activation after Payment ( NO WAITING AT ALL !! )
Monthly : $4.99 /Mo $2.49 /Month Only ! [ Coupon Code : SHARED50OFF ]
Annually :$59.9 /Yr $5.99 /Year Only ! [ Coupon Code : SHARED90OFF ]
Plan Name : LNL – 10G
Server Location : Amsterdam , Netherlands.  Datacenter : Serverious
SSD Web Space : 10 GB SSD Space
Bandwidth : Unmetered Bandwidth
MySql Databases : Unlimited
Sub Domains : Unlimited
Email Accounts : Unlimited
cPanel 11 Control Panel + Cloud Linux Platform
Instant Activation after Payment ( NO WAITING AT ALL !! )
Monthly : $4.99 /Mo $2.49 /Month Only ! [ Coupon Code : SHARED50OFF ]
Annually :$59.9 /Yr $5.99 /Year Only ! [ Coupon Code : SHARED90OFF ]
Plan Name : LUK- 10G
Server Location : Maidenhead , UK Datacenter : 4d-DC
SSD Web Space : 10 GB SSD Space
Bandwidth : Unmetered Bandwidth
MySql Databases : Unlimited
Sub Domains : Unlimited
Email Accounts : Unlimited
cPanel 11 Control Panel + Cloud Linux Platform
Instant Activation after Payment ( NO WAITING AT ALL !! )
Monthly : $4.99 /Mo $2.49 /Month Only ! [ Coupon Code : SHARED50OFF ]
Annually :$59.9 /Yr $5.99 /Year Only ! [ Coupon Code : SHARED90OFF ]