Wishosting – Special OpenVZ, KVM VPS offers from $2.99/Year – Bitcoin Payment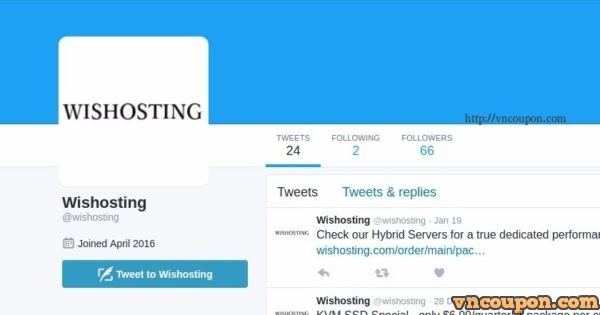 Wishosting has some offers
OpenVZ Special Offers
OpenVZ Mini
OpenVZ Mini HK
KVM Special Offers
Each KVM package has a limit of 4 VMs, so you can request a private networking and setup up to 4 VMs. Also you can order several packages of the same type and combine them into one VM.
You can use 200GBEXTRA coupon for 200GB extra HDD space. It is valid for KVM HDD Limited and KVM HDD Plus packages.The coupon expires on Feb 1st, 2018. The VPS specs are listed below:
KVM SSD
KVM HDD Limited
KVM HDD Plus
KVM HDD 500 (NEW)
NEW! KVM SSD Limited
NEW! KVM SSD i7
1TB NAT KVM
The package has 20 assigned ports (1 for SSH, 1 for RDP and 18 custom ports).
The payment gateway is Bitpay (Bitcoin) or 2Checkout (PayPal), it is also possible to pay via Skrill manually, just open a ticket.