MyServerPlanet offer NAT VPS £2.49/Year in France – Double RAM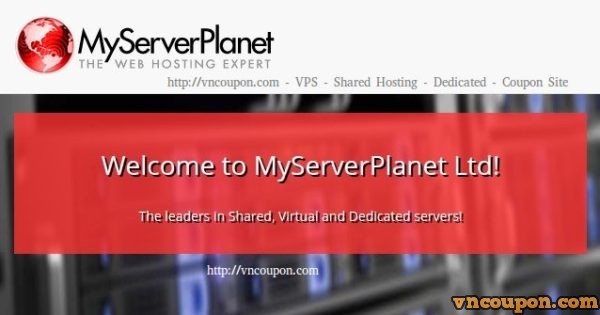 MyServerPlanet started in 2014 – with ten years experience within the Hosting industry, their highly experienced technical team can manage your query almost instantly.
Their VPS hosting solutions are affordable and easy to manage. Delivering low cost solutions, huge specification to fit any ones budget your best bet is starting with MyServerPlanet Ltd.
NatVPS 1
10GB disk space
256MB ram Ask for a double up! they will double you for free! Please submit a ticket
256mb swap
NAT VPS with 40 PORTS + /96 IPv6
500GB bandwidth
£2.49/year
NatVPS 2
20GB disk space
512MB ram Ask for a double up! they will double you for free! Please submit a ticket
512MB swap
NAT VPS with 40 PORTS + /96 IPv6
1TB bandwidth
£3.49/year
ALL NAT VPS