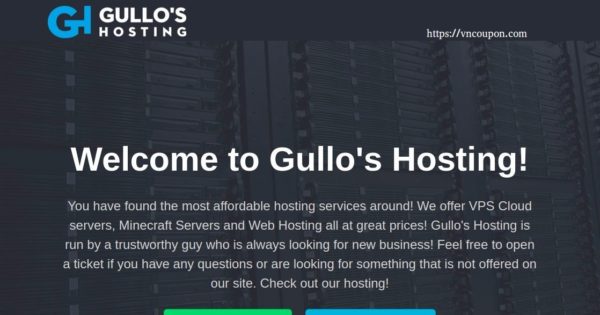 You have found the most affordable hosting services around! Gullo's Hosting offer VPS Cloud servers, Minecraft Servers and Web Hosting all at great prices! Gullo's Hosting is run by a trustworthy guy who is always looking for new business!
NAT + IPv6 VPS Offers
GERMANY IS IPv6 ONLY! CANADA IS NAT!
NAT-128
NAT-256
NAT-512
NAT-1024
Storage NAT VPS
NAT-50GB
NAT-100GB
NAT-250GB