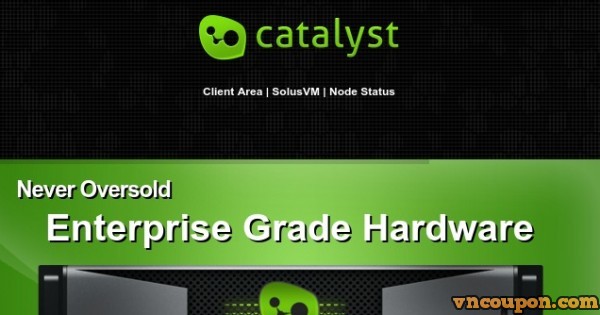 Catalyst Host offering a Mini OpenVZ VPS with low Ram but high bandwidth in Dallas, Seattle. Current only have some available stock. Hurry up!
Mini 333TB Promo
Other 333TB Promo Plans
512MB HDD Storge (Black Friday Only 333TB)
1GB HDD Storage (Black Friday Only 333TB)
2GB SSD (Black Friday Only 333TB)
Servers will be provisioned instantly. The offer is actually for unmetered bandwidth, not just 25TB.
HOST NODE SPECIFICATIONS
2x Intel Xeon E5-2690 v2 and E5-2620 v2
128GB RAM
8x 2TB HDDs or 8 x 2TB SSD
Hardware RAID 10
1Gbps – 10Gbps uplink
About Catalyst Host
Catalyst Host is the product of a group of close friends. They also in #10 providers in LET forums.
Payment & Network Information
CatalystHost acceptss payments via PayPal, Credit/Debit Cart, and Google Wallet.
Hivelocity – Dallas, TX , USA
Hivelocity – Tampa, FL, USA
Hivelocity – Seattle, WA, USA