Catalyst Host restock Promo VPS 333TB Bandwidth only $12/Year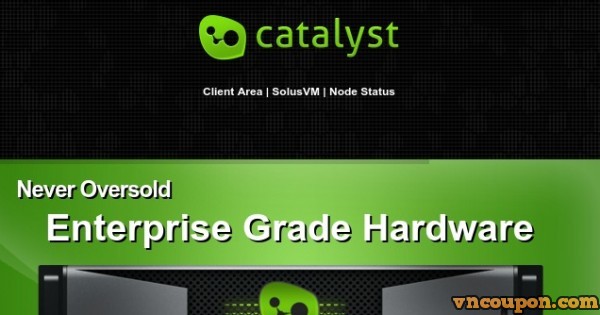 Catalyst Host offering a Mini OpenVZ VPS with low Ram but high bandwidth in Dallas, Seattle. Current only have 11 available stock. Hurry up!
Mini 333TB Promo
1 CPU Core
256MB RAM
128MB vSwap
10GB Storage
333TB Promo
Ends January 1st, 2016
Location: Dallas => Order Now
Location: Seattle => Order Now
Servers will be provisioned instantly.
About Catalyst Host
Catalyst Host is the product of a group of close friends. They also in #10 providers in LET forums.
Payment & Network Information
CatalystHost acceptss payments via PayPal, Credit/Debit Cart, and Google Wallet.
CoreXchange, Dallas, TX, USA
+ Looking glass: http://lgdal.catalysthost.com
Westin, Seattle, WA, USA
+ Looking glass: http://lgsea.catalysthost.com