[Web Security Sale] Namecheap – Savings of up to 86%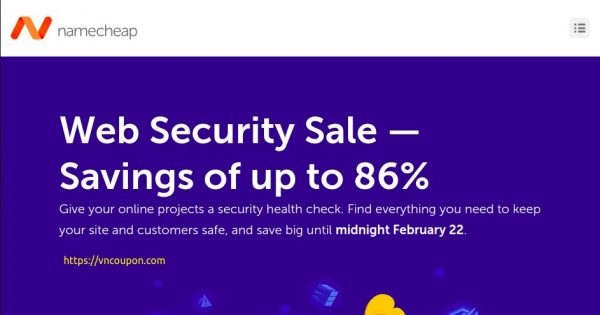 Namecheap Web Security Sale – Savings of up to 86%
Give your online projects a security health check. Find everything you need to keep your site and customers safe, and save big until midnight February 22.
=> [ Promo Link ]
Up to 48% OFF SSL certificates for every site
Secure connections to and from your website, and get HTTPS status so it ranks better in search engines.

100% Namecheap VPN on first month
Stay safe on public Wi-Fi, protect your information, and choose your location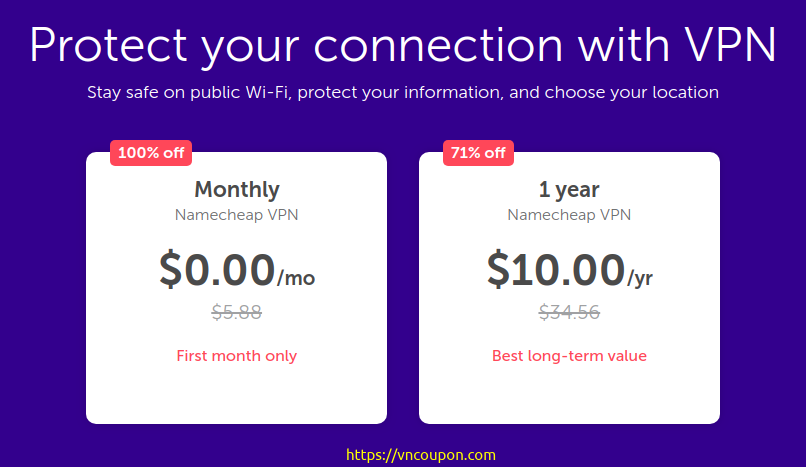 Up to 25% OFF Secure VPS Hosting
Grow your business while keeping total control of your website and its security. Choose your operating system, control panel, and server resources. Now with new security enhancements for Complete Management plans.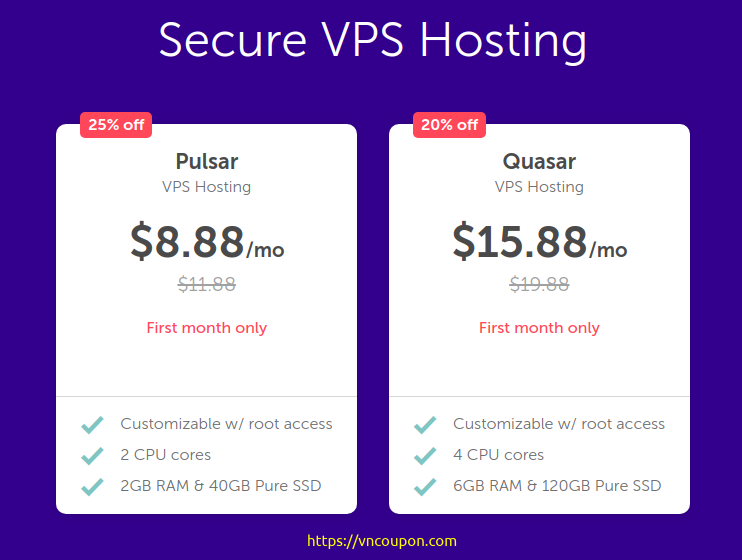 Bonus offers
More great deals on top products
.net Registration only $9.18/yr
Private Email Pro Plan only $20.33/yr
PremiumDNS only $3.88/yr