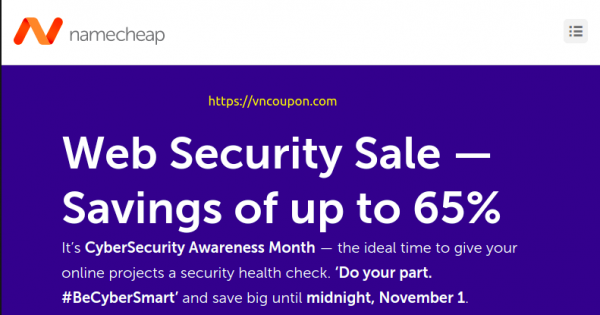 Namecheap Web Security Sale – Savings of up to 65%
It's CyberSecurity Awareness Month — the ideal time to give your online projects a security health check. 'Do your part. BeCyberSmart' and save big until midnight, November 1.
=> [ Promo Link ]
Up to 65% OFF SSL certificates for every site
Secure connections to and from your website, and get HTTPS status so it ranks better in search engines.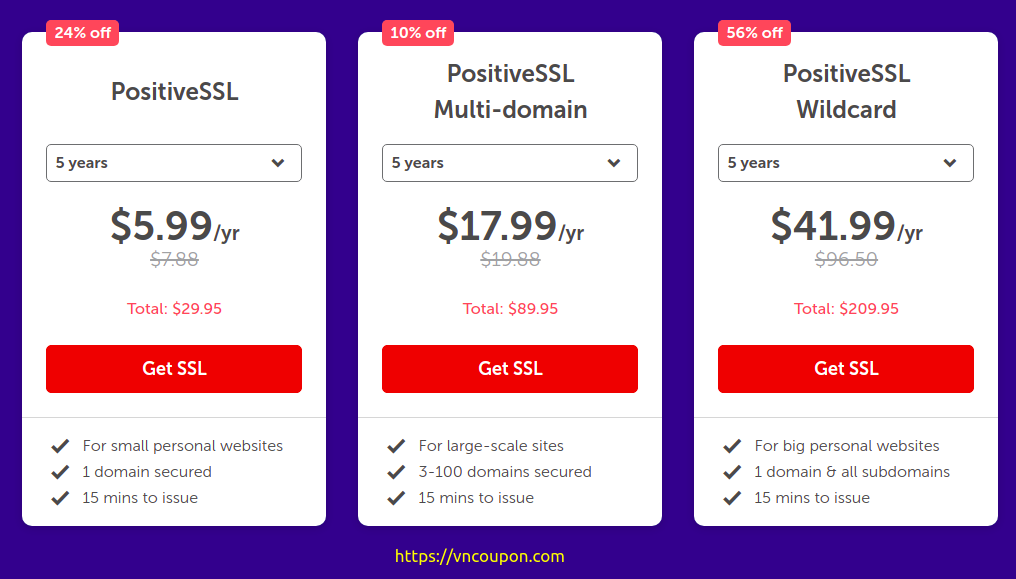 65% Off VPN Services
Stay safe on public Wi-Fi, protect your information, and choose your location.
VPN protects and encrypts your connection, PremiumDNS ensures visitors connect to your website securely with 100% DNS uptime, and CDN spreads your site over a network to speed up its response time, and improve reliability.

Up to 50% OFF Hosting, Domain
Grow your business while keeping total control of your website and its security. Choose your operating system, control panel, and server resources. Now with new security enhancements for Complete Management plans.