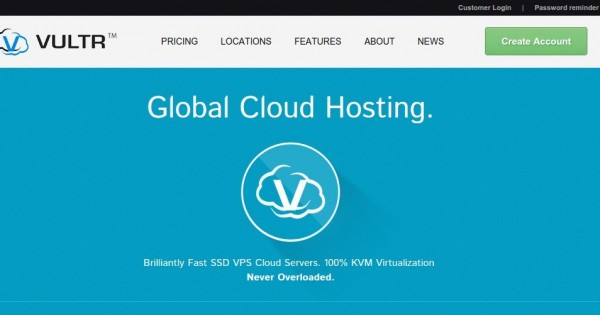 1. $50 Gift Code
Gift Code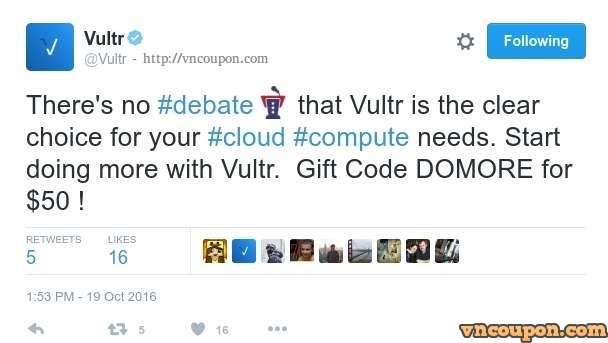 2. Try Vultr Free $50 for 60 Days.
Receive $50 in Vultr credit! Absolutely free trial to test drive their high performance cloud.
Go to Promo Page , register new account and enter below gift code.
Gift Code
Note: Only for new account
$50 in credit to launch instances and one click applications on the Vultr Cloud. Their free trial gives you full access to Vultr to launch instances around the globe and test drive platform.