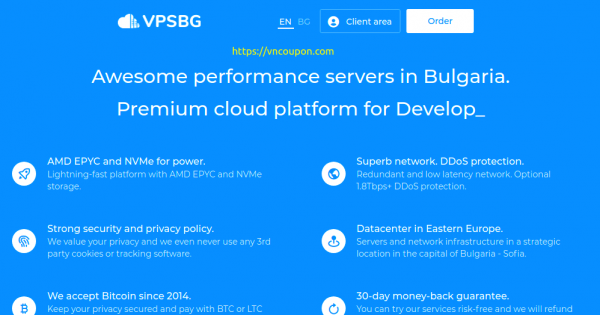 VPSBG offers 50% Off Cloud VZ7 VPS from €5/month (instead of €10/month) in Bulgaria! They are registered in Bulgaria (BG203144520).
About VPSGB
VPSBG is a Bulgarian local hosting company with the main goal to provide exceptional hosting services and strong privacy. We're proud to say that we have clients from over 140 countries, we keep on growing and improving our services. From the start, our passion for cloud technologies led to a continuous search for innovation in the hosting industry. Being privacy-minded, we are relentless about protecting our customers' personal data. This resulted in a well-built and secure infrastructure – the foundation of the reliable performance hosting services that our customers enjoy.

Our company is entirely self-funded and privately owned. In pursuing our dreams to build a great hosting service, we are completely dedicated and there are no outside investors that may pressure us to shift direction. All of our profit is constantly reinvested in the company's future improvement. We frequently upgrade our infrastructure with the latest generation hardware and network equipment.
VPSGP Coupon & promo Codes
50% Off Cloud VZ7 VPS, 30-day money-back guarantee.  They accept PayPal, Bank Transfer, Card Payments, Bitcoin, and Litecoin.
Cloud VZ 7 VPS Plans (after coupon code is applied)
=> [ Order Link ]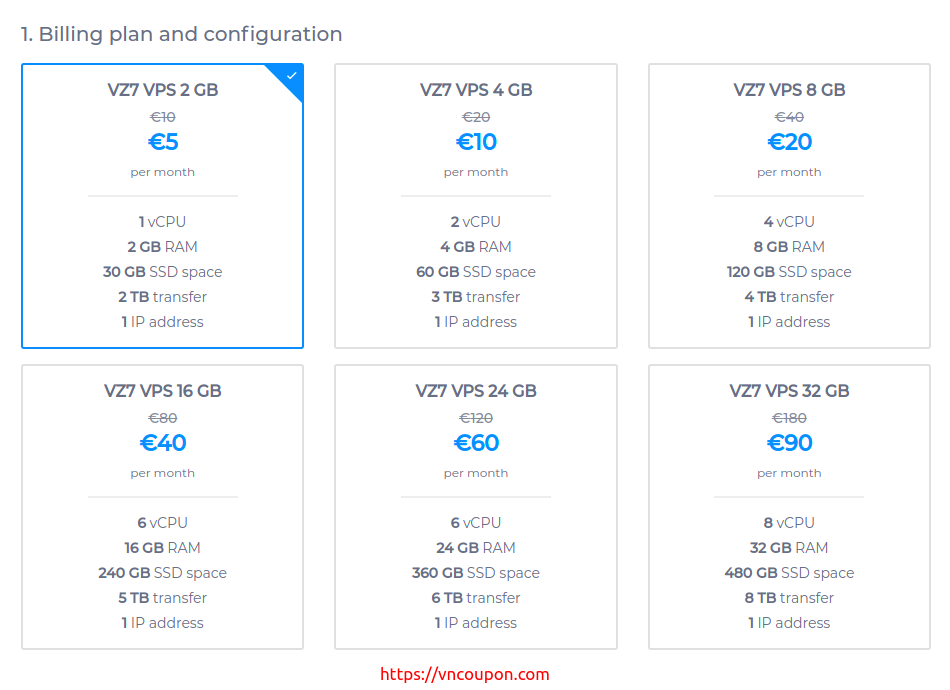 Cloud KVM VPS Plans (after coupon code is applied)
=> [ Order Link ]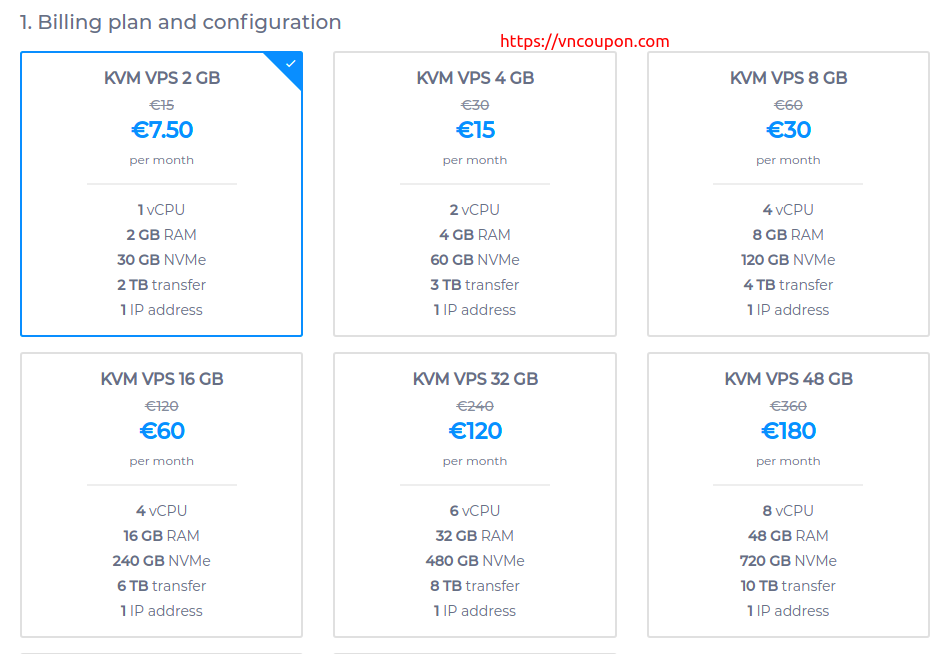 Host Nodes
OpenVZ
Intel Xeon CPU E3-1241 v3 @ 3.50GHz
64GB RAM
4x 2TB SSDs
Software RAID10
1Gbps uplink
KVM
AMD EPYC
512GB RAM
4 x 4TB NVMe
Software RAID10
1Gbps uplink
Network Information
Sofia Data Center – Sofia, Bulgaria
Test IPv4: 87.120.8.23
Test file: http://87.120.8.23/1000MB.test