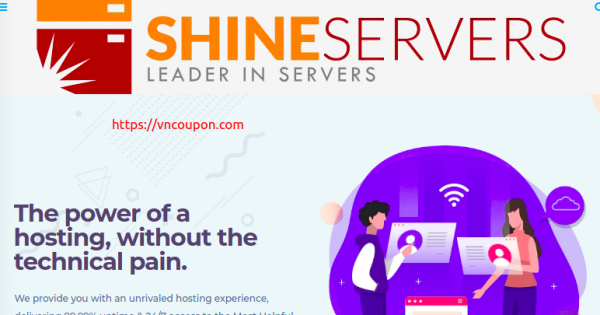 VNCoupon Special Offer from Shine Servers!
10% discount on all our services. Simply use the code GANESHA2023 when you reach out to us for your next project. This offer is valid until 30th Sep, 2023.
10WHT2020: Get 10% OFF Your Recurring Discount!
15SSDOFF: Use this code to avail 15% Recurring Off on all the services.
50WHTSSD: Get 50% Recurring OFF Your Invoice (Annual Plans)!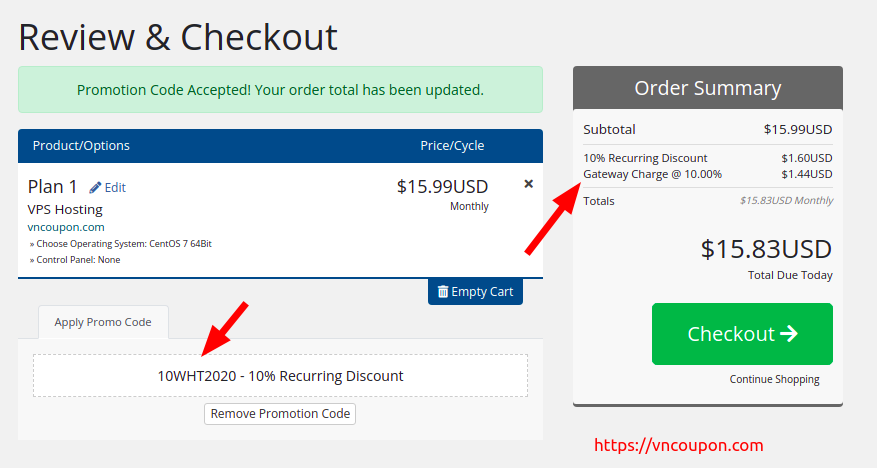 About Shine Servers
Shine Servers LLP focuses on quality-driven, self-managed and fully managed solutions to host servers/services that include cloud solutions, dedicated servers and VPS hosting services on Linux and Windows platforms. Additionally, we also offer Co-location services from a single U to multiple rack cabinets which can be defined as per your requirements.

To mention, we also provide disaster recovery services, Innovative rapid cloud backup technologies, work area recovery services, CDN services, etc. We have collaborated with more than 1000+ Organisations globally that include Fortune 500 companies across various business verticals. This also includes government sectors in India such as Ministry Of Commerce, Ministry Of Consumer Affairs, Ministry Of Corporate Affairs, etc.

We Started in 2010 with an aim to provide a comprehensive range of secure web hosting services; Shine Servers Company proudly serves more than 3000+ satisfied customers at present. Located in New Delhi, India and California, USA, serving the whole world, we have an overall experience of 15 years in the web hosting industry. Quality and Customer Service is our stronghold and one can be assured about the quality of our service and servers. We are passionate about Customer Service and hence all our services are fully managed by us, at no extra cost – you don't have to worry about your servers; it is our job.
VPS Features
Fully-Managed
24/7 Support
Free Migration
Premium 24/7 Technical Support
100% Uptime Guarantee
Extremely Secure Environment
ZERO Overselling Guarantee
Fully Managed VPS Plans
VPS 1
1 vCPU
1024 MB RAM
50 GB SSD Disk Space
3000 GB Bandwidth
1 Gbit Port
1 IP Dedicated
$15.99 USD /mo
VPS 2
2 vCPU
2 GB RAM
80 GB SSD Disk Space
5000 GB Bandwidth
1 Gbit Port
1 IP Dedicated
$19.99 USD /mo
VPS 3
2 vCPU
3 GB RAM
100 GB SSD Disk Space
7000 GB Bandwidth
1 Gbit Port
1 IP Dedicated
$29.99 USD /mo
VPS 4
3 vCPU
4 GB RAM
150 GB SSD Disk Space
10,000 GB Bandwidth
1 Gbit Port
1 IP Dedicated
$49.99 USD /mo
Payment Methods
PayPal, Credit/Debit Cards, Bitcoin, Altcoins & Payza
Network Information
All Shared and VPS servers are located at Dataplace Datacenter in Netherlands using the Global Layer Network. All equipments including servers of ShineServers Company are placed in a private corridor in different locations. Our network consists of the best connections like AMS-IX, DECIX, L-INX, Tinet, NTT, Telia and Level3. We understand that every minute down is a minute too much.