MechanicWeb – Save up to $30 One Time Discount on Fully Managed VPS Hosting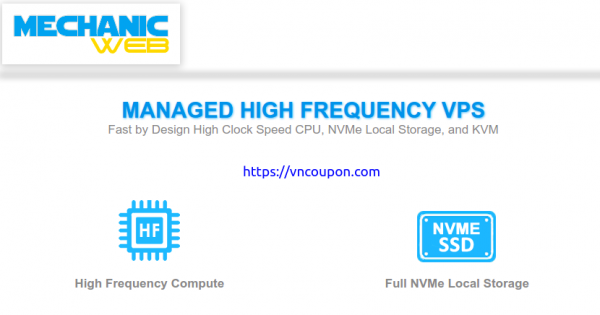 Save up to $30 One Time Discount on Fully Managed VPS Hosting with MechanicWeb. Limited Flash Sale. Get Yours While Stocks Last
About MechanicWeb
We are a family of people who are passionate about working with servers. We are registered in Bangladesh and the USA. We started our journey in 2008 and evolved into a company with an emphasis on customer service. We are devoted to creating a pleasant hosting experience. We are humbled that our customers have chosen to be a part of our family.
MechanicWeb Features
Fully Managed Service
High Frequency Compute
NVMe SSD Local Storage
cPanel Certified System Administrators
Free Offsite Backup
Free Migration/Transfer
24/7 Technical Support
45 Day Money Back Guarantee
100% Uptime SLA
Managed High Frequency VPS
*Price reflects yearly term with one time discount.
| | | | | |
| --- | --- | --- | --- | --- |
| Package Name | HF-24 | HF-46 | HF-68 | HF-812 |
| Discounted Price | $21/m (25% Off) | $33/m (25% Off) | $51/m (25% Off) | $73/m (25% Off) |
| Geekbench Score | 13396 | 23935 | 33385 | 42337 |
| CPU | 2 Cores | 4 Cores | 6 Cores | 8 Cores |
| Memory | 4 GB | 6 GB | 8 GB | 12 GB |
| Storage | 60 GB NVMe | 140 GB NVMe | 220 GB NVMe | 300 GB NVMe |
| Offsite Backup | 100 GB | 100 GB | 100 GB | 100 GB |
| Bandwidth | 2 TB | 3 TB | 4 TB | 5 TB |
| IPv4 Address | 2 | 2 | 2 | 2 |
| IPv6 Address | Free | Free | Free | Free |
| DDoS Protection | Included | Included | Included | Included |
| DirectAdmin (Unlimited) | Included | Included | Included | Included |
| cPanel (5 Accounts) | $13.50 | $13.50 | $13.50 | $13.50 |
| Promo Code | VK21SP15 ($15 Off) | VK21SP25 ($25 Off) | VK21SP30 ($30 Off) | VK21SP30 ($30 Off) |
| | Order Now! | Order Now! | Order Now! | Order Now! |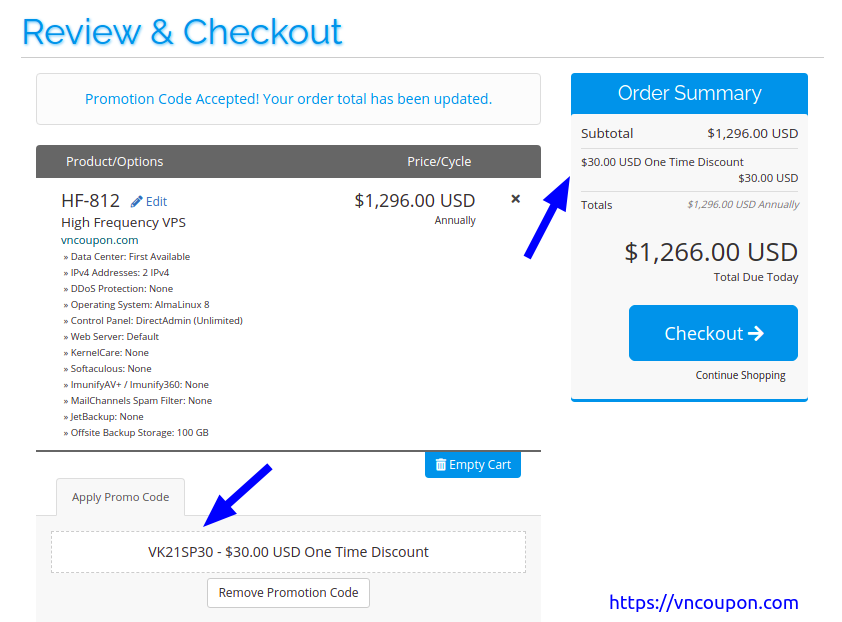 Network Information
Dallas, Texas, USA
Germany, Europe