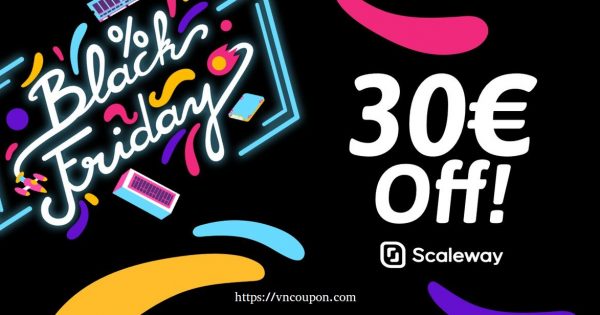 Scaleway is the world's first dedicated ARM-Based cloud platform (IaaS) created by Online. Scaleway is simple. You can get your own Linux metal cloud server on SSD in seconds and with only two clicks!
All of this starts at only €0.006 for 2GB of RAM, 50GB of SSD, 4 dedicated cores and 200Mbit/s of unmetered bandwidth!
Scaleway is also providing a fast, 100% S3-compatible, object storage service called SIS (Scaleway Infinite Storage). SIS starts at €0.00004 for 1GB of storage.
Black Friday 2018 Deals

ARM C1 Server
Dedicated servers backed by SSD disks and unlimited transfer
4 Dedicated ARM Cores
2GB Memory
50GB SSD Disk
1 Reserved public IPv4
200Mbit/s Unmetered bandwidth
€0,006 /hr or €2,99 /month

€0,002 /hr

 per additional 50GB of SSD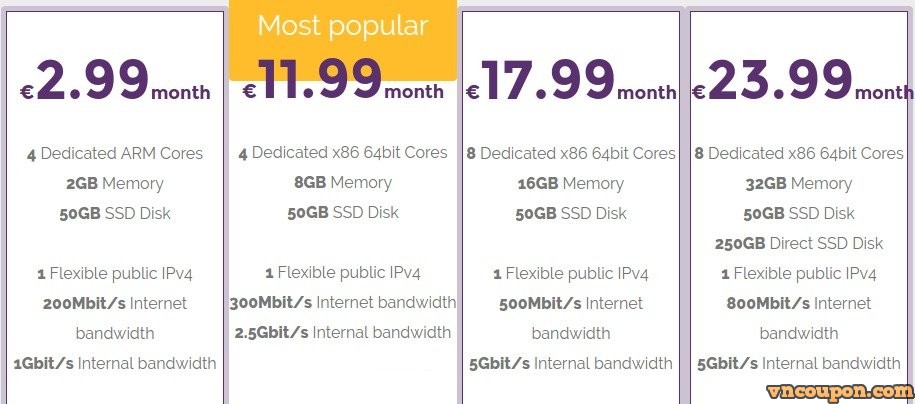 x86 Cloud Server
VPS backed by SSD disks and unlimited transfer
2 x86 64bit Cores
2GB Memory
50GB SSD Disk
1 Flexible public IPv4
200Mbit/s Unmetered bandwidth

BareMetal SSD servers with included cloud features
Images
Snapshots
99.9% SLA
APIs & SDK
Reserved IPs
Security groups
ImageHub
Volumes
Business service and 99.95% SLA Starting at 49 € per month
Volume are available per 50GB increments up to 150GB, with a maximum of 15 volumes per server.
Volumes are billed €1 /month per additional 50GB of SSD
Premium bandwidth with full DDoS protection starting 0,02 € per GB