RoboVPS Powerful VPS in Germany – Powerful VPS with vCPU till to 4.9 GHz and port speed until 800 Mbit!
Please order with promo code: 10129050 for best discount!
Powerful VPS Plans
=> [ Order Link ]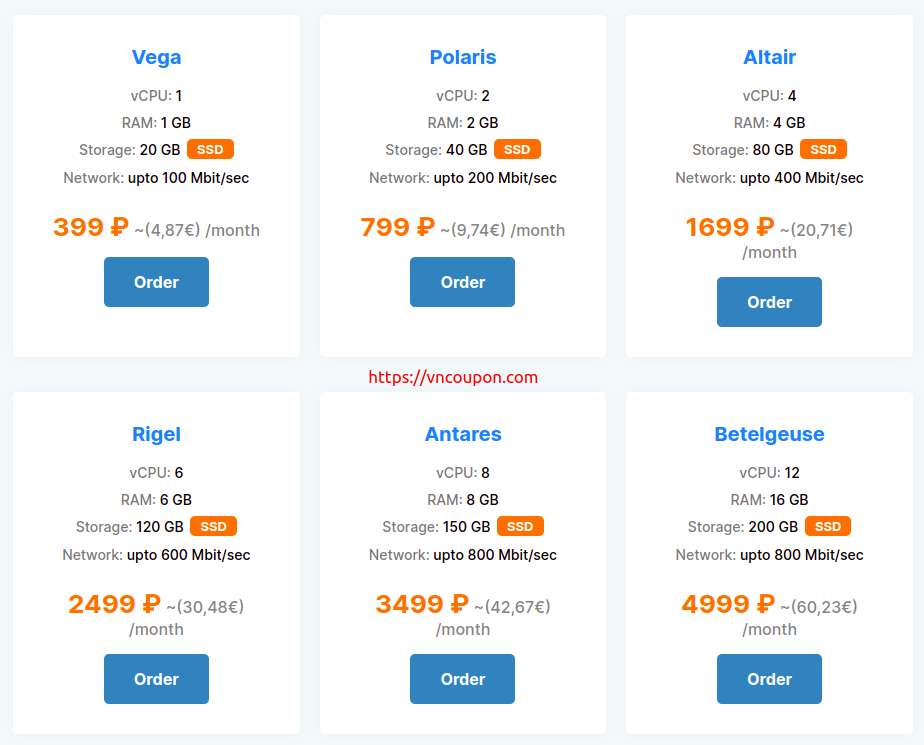 Features
One IPv4 address
One IPv6 address
Unmetered traffic
Weekly VPS backup
FREE DNS servers
Free basic system administration *
Snapshot creation for FREE **
About RoboVPS
After workiing in import PC components from Singapore, Taiwan, China in 90-ts. we switched into young internet industry and open shared hosting under trade mark  "worldhosting.ru" in 2001. In 2002 we begin offer virtual and dedicated servers in Netherlands, Germany, USA and  Russia. In 2003 LLC Rustelekom have been established and within short period after this Facebook era began.

We use own solution in fewer best data centers around the world and offer shared hosting, virtual and dedicated servers.

Our near to 20 years experience available for all our customers. You can always reach us by multiply contact way. We do not use any outsource support/administration. Only our own, experienced employee work for you. Quiality and speed of our response to customer problems reviewed by our customers.

We are established good relation and partnership with many well known organisation: cPanel, RIPE, ISPsystem, DirectAdmin, R1Soft, Microsoft, Softline and many others.

We are RIPE LIR and use our own IPv4 and IPv6 address space.