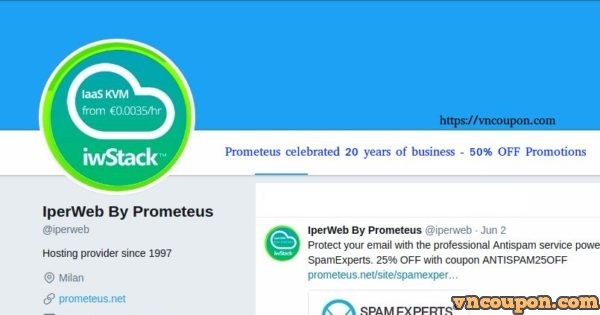 Prometeus celebrated 20 years of business (1997-2017) which are a very long time for their industry 🙂
Now let us introduce you a couple of services which we are launching today and give you an unrepeatable occasion to purchase them with an exceptional 50% discount. Stock for this deal is limited so be fast!
New Services
The first new service is a VPS based on XEN / HVM virtualization with a good amount of ram and SSD disks. Three sizes are available => More details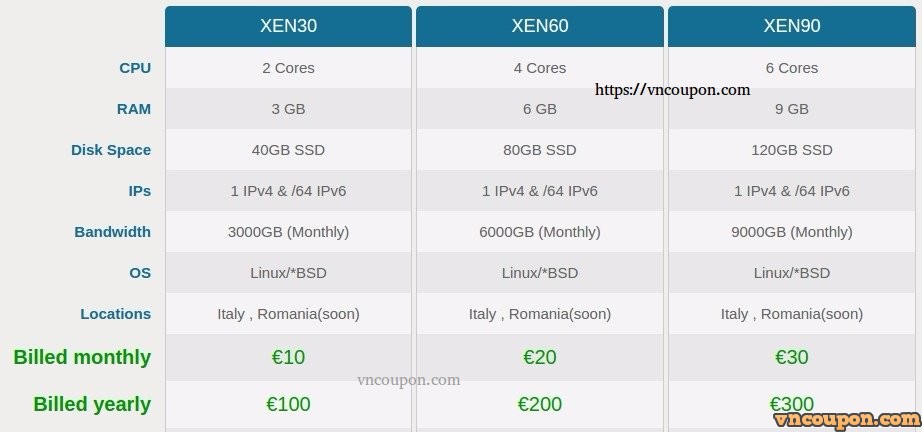 The other service is a professional Antispam service powered by SpamExperts,  Profit of this unbeatable promotion to add a spam protection to your email for just one euro per month! => More Details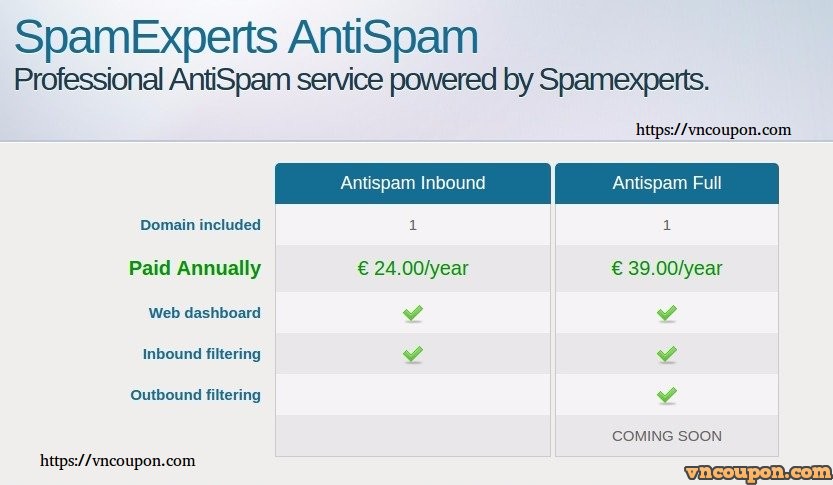 Promo Code for New Services
1. To get the special 50% discount you need to add the promotional code at checkout: Order Here
since this is a special promotion a few rules apply:
the code is only valid for a limited number of usage, please hurry to secure your deal. Once all codes are used we will cancel uncomplete orders and activate the code again for another batch until all codes are used in full.

Discount is applicable only to annual payments. This code doesn't work for monthly payments.

the core is recurring, discount will apply year after year until you keep active the service.

The code cannot be used for future upgrade or the purchase of any other product.

No transfer of service is possible. This promotion is valid only for new purchase.

No refund is possible for this promotion.
2. Use the coupon for a 25% OFF for life! Order Here
3. More promotion from Prometeus