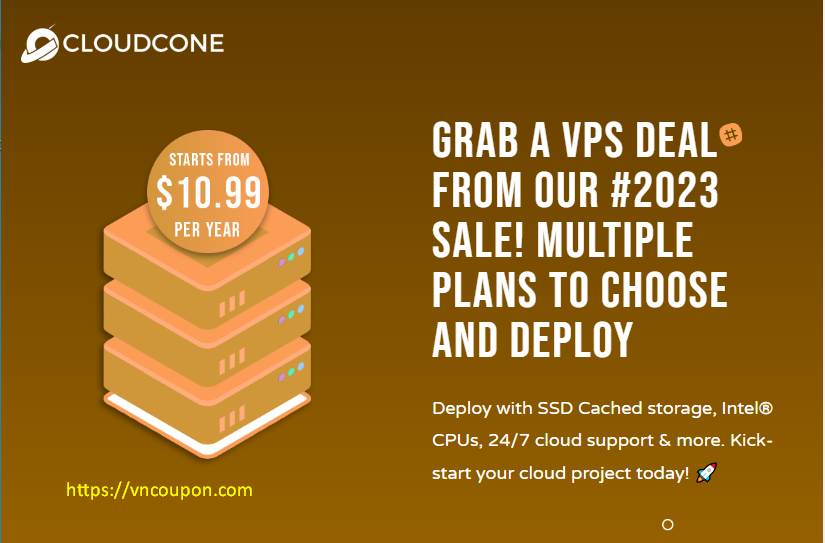 CloudCone's Hashtag 2023 Sale has Started. Head over to the VPS Sale Page to view all the amazing deals. Limited stocks.
Why deploy a VPS Deal?
These start at an insanely low price of $10.99/Year, now you can choose to pay every 3, 6 or 12 months on most plans 🎁
Don't miss out on the rare deals in this sale. VPS's use SSD cached technology to improve overall speed coupled with Intel CPUs to give you the best price to performance. ✨
First come, First served. Make sure to have the required funds added to quickly secure your favorite deal.
Hashtag 2023 VPS-1
Hashtag 2023 VPS – 2
Hashtag 2023 VPS – 3
Hashtag 2023 VPS – 4
Hashtag 2023 VPS – 5
Hashtag 2023 VPS – 6
Hashtag 2023 VPS – 7