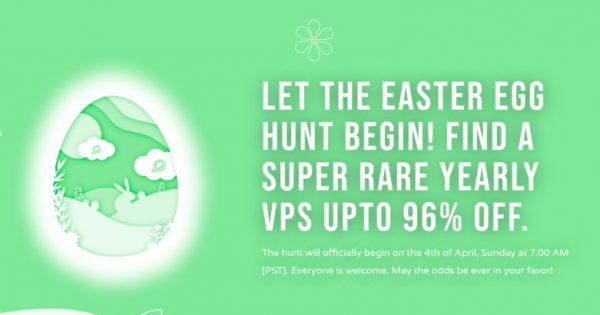 Want a Powerful VPS discounted up to 96% OFF? Join Easter Egg Hunt 2021!
Follow the clues closely and be one of the eight lucky participants to find the Rare VPS Deals. Limited Time Event!
The hunt will officially begin on the 4th of April, Sunday at 7.00 AM (PST). Everyone is welcome. May the odds be ever in your favor!
=> [ Get deal here ]
CloudCone – They are also thrilled to bring you seasonal Easter VPS Offers. Get your hands on these 84% OFF RAID-10 SSD servers that come with Intel Powered Processors. Deploy your cloud while stocks last by adding the required amount of funds.
Easter VPS Offers
EBunny21-1
EBunny21-2
EBunny21-3
EBunny21-4
EBunny21-5