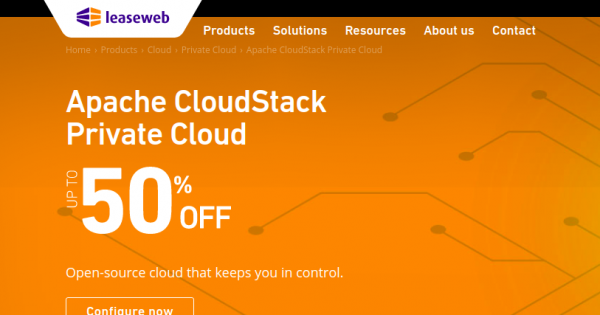 LeaseWeb put a huge range of their top servers. Check out their featured offers below:
HOT – Up to 50% OFF Apache CloudStack Private Cloud
Highly customizable. Highly scalable. And now, at up to 50% off, highly affordable. The time has never been better to take your infrastructure to the clouds. See the limited time offer here
=> Promo Link
HOT – Up to 50% OFF Cloud VPS
Virtual Private Servers (VPS) offer a virtualized, cost-effective alternative to dedicated servers. They function like a physical server, but run on a flexible virtualization layer. Virtual Servers suit small to medium workloads. They include a free firewall, offer many options for the Linux operating system, bandwidth and contract agreements, and can be managed via our customer portal
Order Here: https://www.leaseweb.com/cloud/virtual-server
Server Pack

Dedicated Server Offers
Dedicated Server hosting makes even your most processor-intensive workloads fly because all the processing power is yours and yours alone. These Dedicated Servers come in two options: preconfigured and deployed instantly within 1 hour, and fully customizable.
Order Here: https://www.leaseweb.com/dedicated-servers
Dedicated Server Offers in Frankfurt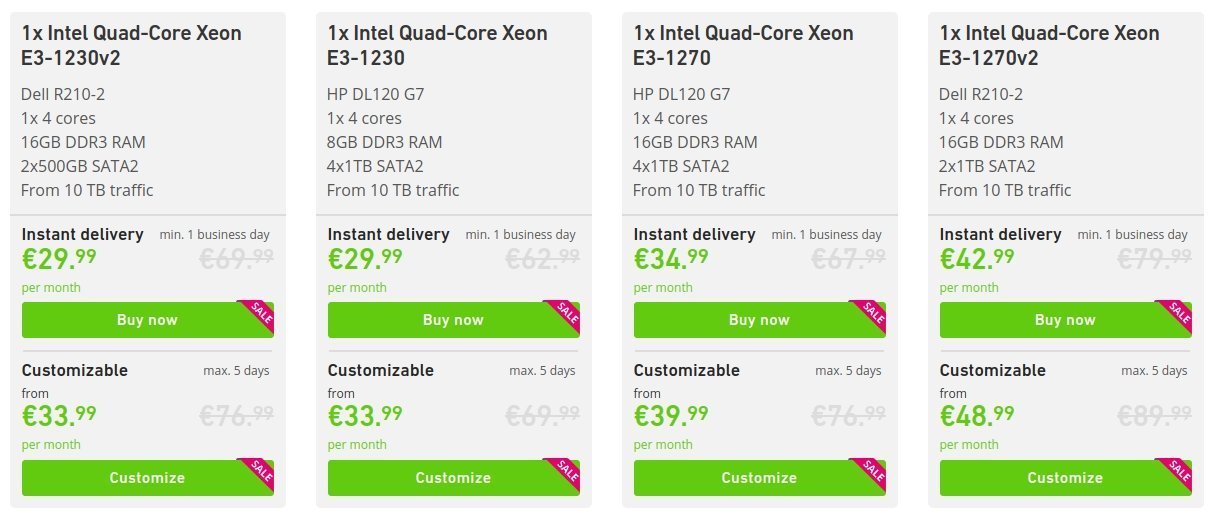 Dedicated Server Offers in Amsterdam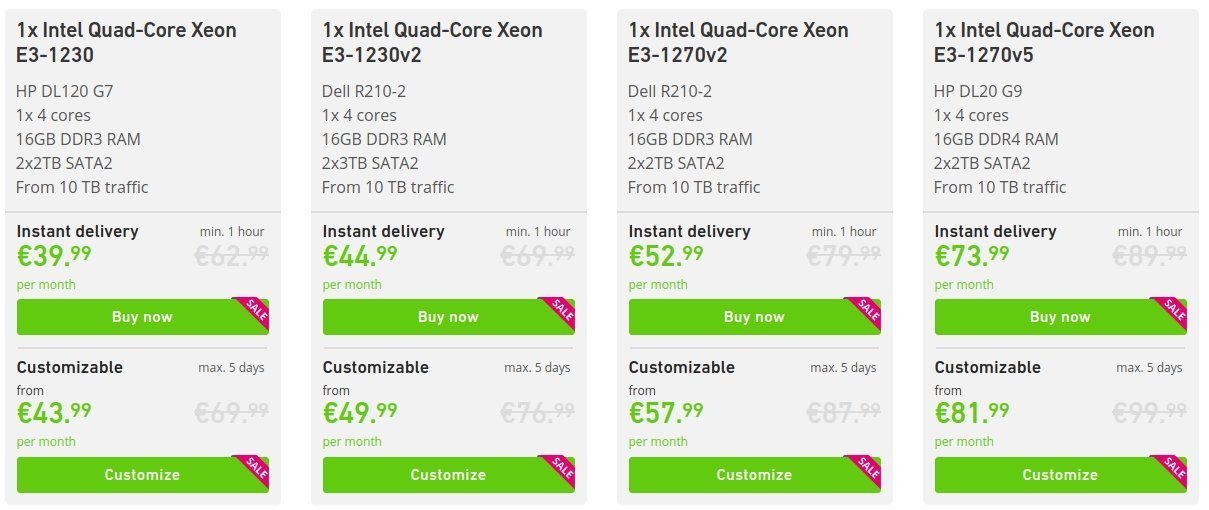 Dedicated Server Offers in Singapore