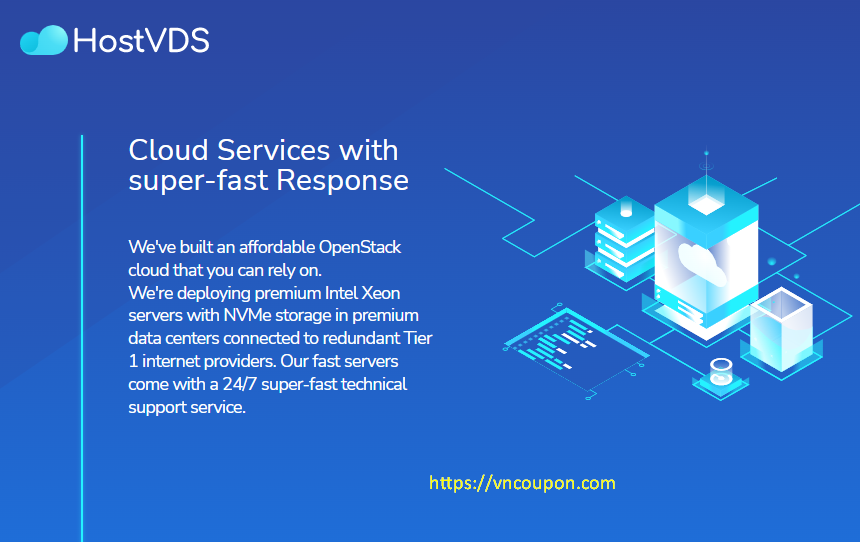 HostVDS – They are providing awesome cloud services like Vultr and DigitalOcean (hourly billing).
Also, they provide OpenStack API for all of their customers.
They are hard-working on new features, and now are in beta testing, but they very stable.
They wrote own variant of OpenStack platform, which based on Kubernetes, so it will help us grow faster for customers.
Cloud Services with super-fast Response
Deploying premium Intel Xeon servers with NVMe storage in premium data centers connected to redundant Tier 1 internet providers.
=> [ Promo Link ]
Expand your cloud instance with high-availability SSD block storage for 0.39$ / 10GB monthly
Increase storage capacity in a few seconds
Reassign volumes between your VDS in real time
All data is stored in 3 replicas for maximum safety
Highest IOPS throughput in the industry
HostVDS Datacenter