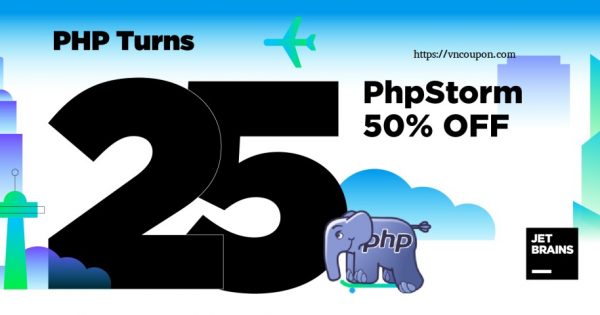 Happy birthday php! Can you believe it's been 25 years? So much has changed in that time! We've prepared a timeline with plenty of great memories. Here's to the next 25 years! PhpStorm is 50% OFF for the next 50 hours to celebrate PHP25
=> Order Link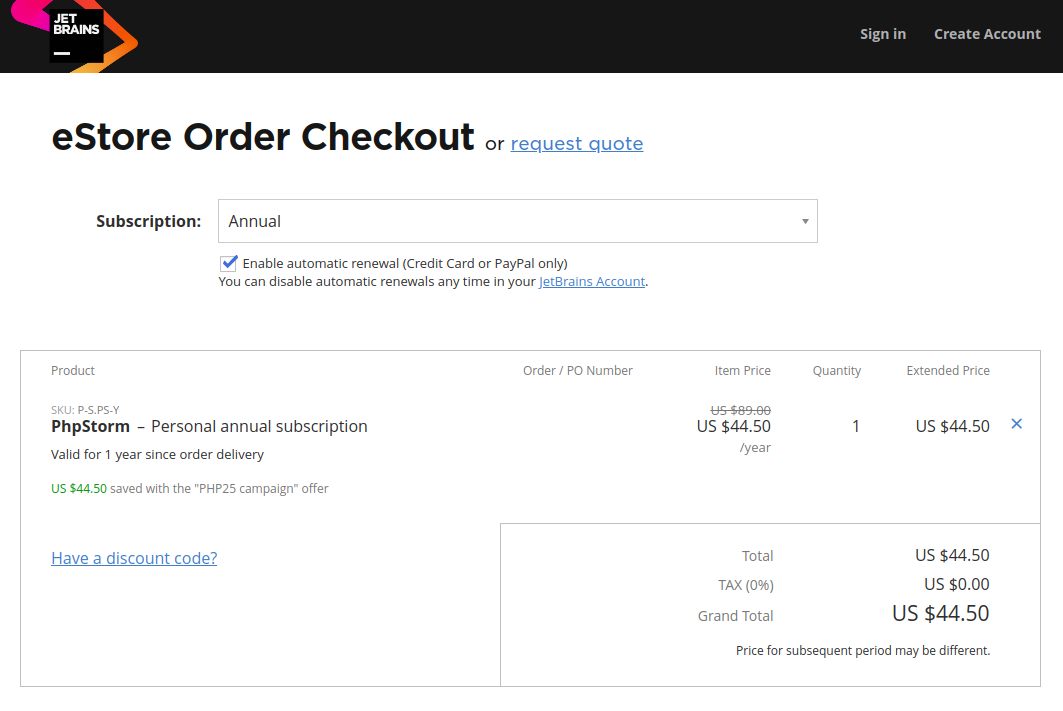 A Short History of PHP
Rasmus Lerdorf introduced PHP to the world exactly 25 years ago today. The JetBrains team would like to take this opportunity to thank you all for your continued support for PHP over the years, and invite you to celebrate this anniversary together.
The much-anticipated release of PHP 8 is scheduled for this year. While we're waiting, let's enjoy a few moments of nostalgia and take a look at how far the community has come in the last 25 years with the timeline of the most important events in the history of PHP.
50% PhpStorm Discount
PHP25 Offer FAQ
What plans are eligible for the discount?
Only personal annual plans are eligible. If you are currently on a monthly plan, you can switch to an annual subscription to take advantage of the offer.
My subscription is still active. Can I take advantage of the offer?
If your current subscription ends in less than 12 months, you can use this special offer and add another year to your subscription at 50% off the original 1st year price. So, you win even if it's your 3rd year!
Will the discount still be applied if I renew my expired subscription?
Yes, the discount will also be applied automatically for renewals of expired subscriptions. If your subscription expired within the last 6 months, your license will be renewed from its expiration date in order to maintain the continuity discount.
Will the discount automatically extend to next year's subscription?
No, next year's price will be calculated based on the standard continuity discount rules.
How much will I pay next year for the subscription I buy or renew now?
The standard pricing will be effective for your next subscription renewal. You can already see the discounted prices in the JetBrains Store.
Can I use my continuity discount with this 50% off?
The maximum discount for renewals is 50%. For example, if you are a 3rd-year user, then you can save 10% as you already got 40%. The subscription will count towards your continuity discount for the next year.