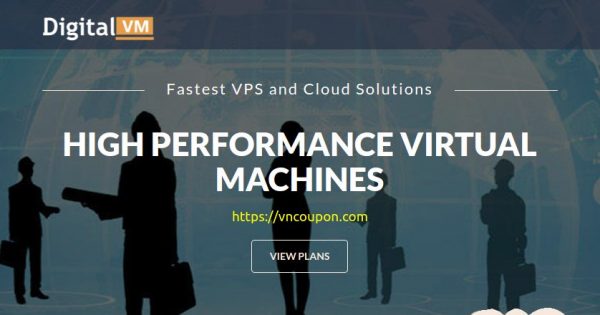 Digital-VM.com soon to be a global VPS provider is now offering Storage and CPU/RAM VPS in various locations in Asia, Europe and America to better accommodate to your requirements!
Lifetime 30% OFF for ALL plans: exclusive30off. Applies to monthly and quarterly billing periods only.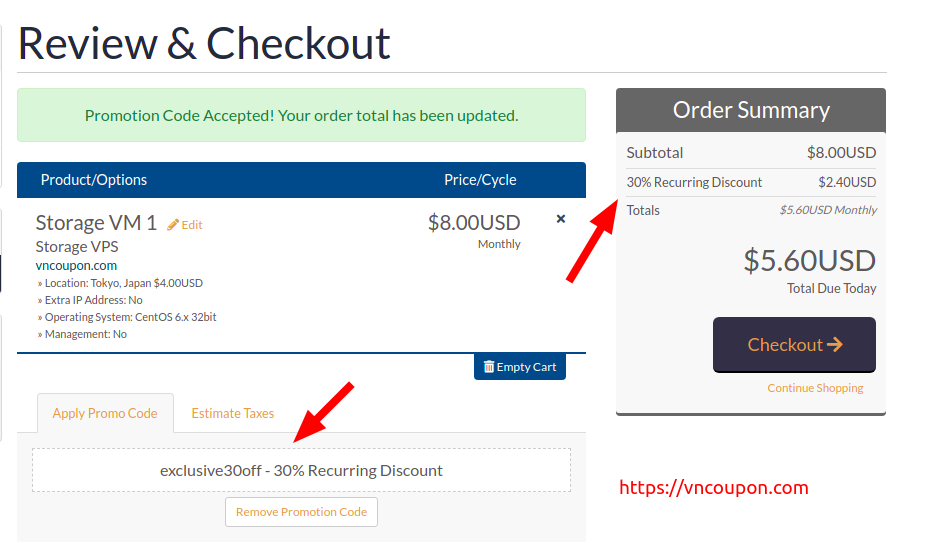 About Digital-VM.com
Digital-VM.com was founded late 2018, with a business case to provide the fastest and more stable Cloud/VPS infrastructure all over the world. We are specialized in "exotic" locations, like Asia, UAE, South America. Our mission is to deliver 100% uptime with fastest speeds available in that region.
VPS Hosting features
Multiple locations to choose from, full location list below
Full root & VNC access
IPv6 support
High speed Enterprise SSD storage
RAID10 with latest LSI RAID cards
SolusVM Control Panel
Instant activation upon payment
Additional IPs at a small cost
Monthly, quarterly and longer billing periods to choose, for your convenience
7 Days Money Back Guarantee
24/7 Support
Option to include management service at an additional $10 per month!
Storage VPS Plans
Storage VM 1
30GB SSD Storage
1vCPU
512MB RAM
5TB bandwidth over 1Gbit
1 IPv4
IPv6
Starting from $8.00USD Monthly
Storage VM 2
60GB SSD Storage
1vCPU
1GB RAM
5TB bandwidth over 1Gbit
1 IPv4
IPv6
Starting from $13.00USD Monthly
Storage VM 3
100GB SSD Storage
2vCPU
1.5GB RAM
5TB bandwidth over 1Gbit
2 IPv4
IPv6
Starting from $23.00USD Monthly
Storage VM 4
150GB SSD Storage
2vCPU
2GB RAM
5TB bandwidth over 1Gbit
3 IPv4
IPv6
Starting from $33.00USD Monthly
Power VPS Plans
Power VM 1
20GB SSD Storage
2vCPU
1GB RAM
Unmetered over 10Gbit/s
1 IPv4
IPv6
Starting from $13.00USD Monthly
Power VM 2
30GB SSD Storage
4vCPU
2GB RAM
Unmetered over 10Gbit/s
1 IPv4
IPv6
Starting from $23.00USD Monthly
Power VM 3
50GB SSD Storage
6vCPU
4GB RAM
Unmetered over 10Gbit/s
3 IPv4
IPv6
Starting from $38.00USD Monthly
Power VM 4
80GB SSD Storage
8vCPU
8GB RAM
Unmetered over 10Gbit/s
5 IPv4
IPv6
Starting from $58.00USD Monthly
Payment Information
PayPal
Alipay
Bank Transfer
Credit Card
Network Information
Asia
Singapore: speed.sg.digital-vm.com
Tokyo: speed.jp.digital-vm.com
Europe:
Madrid: speed.es.digital-vm.com
Oslo: speed.no.digital-vm.com
Amsterdam: speed.nl.digital-vm.com
London: speed.uk.digital-vm.com
Copenhagen: speed.dk.digital-vm.com
America:
Los Angeles: speed.la.us.digital-vm.com