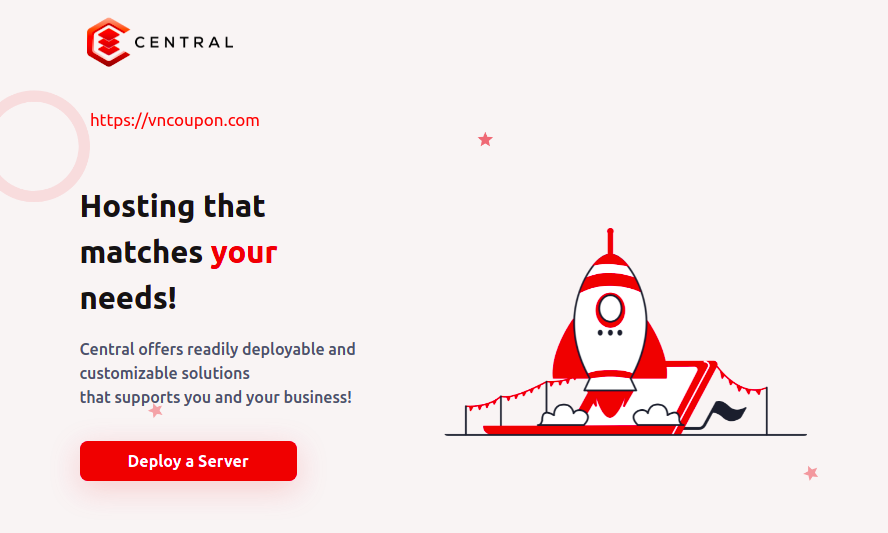 Black Friday 2022, Central.so off some crazy vps deals here. Payment Methods: PAYPAL, Coinbase, and Stripe!
=> [ Promo Link ]
Note: Central.so has rebranded to EasyVM. We have updated their latest promotion here. (Up to 60% Off Ryzen VPS + Dedicated Server Deals)
KVM VPS Deals
Enjoy up to 33% off all plans, up until 28 November 2022!
Included DDoS Protection
1 IPv4 & /64 IPv6 (by request)
Full Root Access
Instant Deployment
Virtualizor Panel
No SMTP
Bronze
1 Core
1 GB RAM
25GB Pure SSD
1TB* @ 1Gbit/s (Monthly)
Price: $6.00/qtr
Silver
2 Core
2 GB RAM
40GB Pure SSD
2TB* @ 1Gbit/s (Monthly)
Price: $3.50/mo
Gold
4 Core
4 GB RAM
80GB Pure SSD
4TB* @ 1Gbit/s (Monthly)
Price: $7.00/mo
Enterprise
4 Cores
8GB RAM
120GB SSD
6TB* @ 1Gbit/s (Monthly)
Price: $14.00/mo $10.00/mo w/ coupon code "BF22ENT" (10 Available)
Dedicated Server Deals
Enjoy 20% off (recurring) using coupon code "BFCM20OFF"
Dedicated 1
2x Intel Xeon E5-2690
16c/32t @ 2.90 GHz
192GB DDR3 ECC RAM
1x 2TB SATA SSD
10TB Premium Bandwidth
Dallas, TX Location
Included DDOS Protection
1 IPv4 & /64 IPv6
Price: $114.99/mo $91.99/mo
Dedicated 2
2x Intel Xeon E5-2690v2
20c/40t @ 3.00 GHz
192GB DDR3 ECC RAM
1x 2TB SATA SSD
10TB Premium Bandwidth
Dallas, TX Location
Included DDOS Protection
1 IPv4 & /64 IPv6
Price: $119.99/mo $95.99/mo
Network Information
Dallas
Test IPv4: 45.43.13.170
Test IPv6: 2602:ffc5:105:20c::de4e:8db8
Address: 1515 Round Table Dr, Dallas, TX 75247
New York City
Test IPv4: 172.111.48.4
Test IPv6: 2602:ffc5:500::3
Address: 7 Teleport Dr, Staten Island, NY 10311