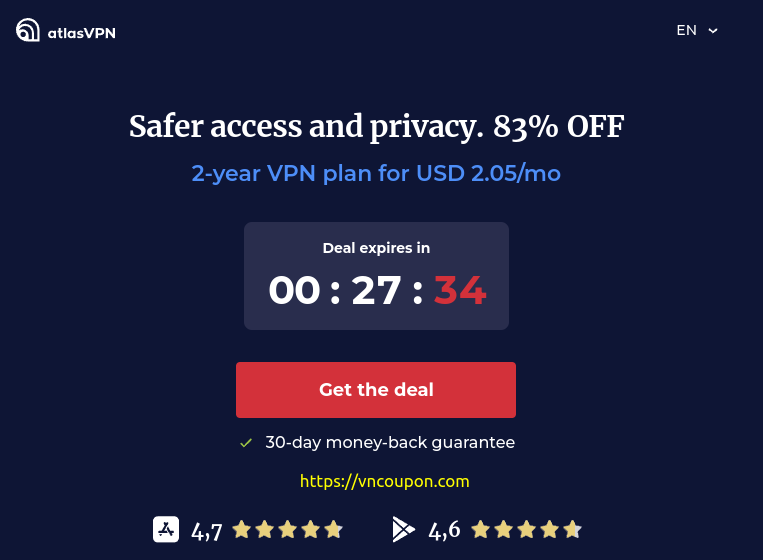 We are reaching out to you to inform you that our 'Privacy is a BIG DEAL' promotion will go live soon on Tuesday, February 14th.
The detailed information are as follows:
Date: 14.02 – 17.04.
Message: Privacy is a BIG DEAL!
Offer: 2 years subscription +3 months extra 1,82 USD/month 83% discount
=> [ Promo Link ]
Atlas VPN is an app that ensures private browsing online by changing your IP address and encrypting your connections.