Veesp – First Dedicated Server in Europe is now on sale only $120/month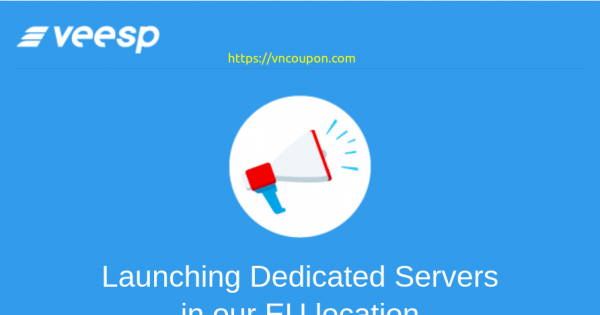 Several months ago they launched their first location in the European Union. Initially started with only VPS servers, they are now adding dedicated servers to the list!
Their first dedicated server plan in Europe is now on sale! Get an H4L server with automatic 10-minute deployment for $120/mo or even less if you choose a longer billing period.
Veesp Dedicated Server Offer plan
H4L Dedicated Server
CPU: E5-2630Lv3 x2
Cores: 16c/32t 1.8/2.9Ghz
RAM: 32GB DDR4
Storage: 480GB SSD
Bandwidth: 1Gbps
They accept Payment Card (VISA/Mastercard), Webmoney/Qiwi, PayPal, Bank Transfer, Bitcoin and other cryptocurrencies
Network Information
Server Location: LV
IPv4 Address: 212.6.44.33
IPv6 Address: 2a0c:16c0:500:3e8::6c53
Looking Glass: http://lv-lg.veesp.com/