Veesp – Special $1 VPS & up to 65% off HDD VPS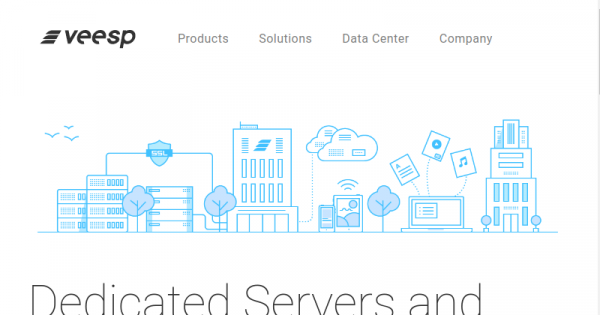 Special $1 VPS Promo + up to 65% off HDD VPS from Veesp.
About Veesp
«Fishnet Сommunications» was founded in 2004. Starting as a city broadband network, company has been successfully growing and already by 2009 has already offered a wide range of services to over 10,000 clients in several districts of St. Petersburg, Russia. Under RNetTM brand our company offers Internet access, VOIP telephony and IPTV services. In 2011 the company put into operation its first data center and began to provide server rental and colocation services, as well as virtual private servers under the brand vStoikeTM. After rebranding in 2017, vStoike was replaced by VeespTM. Today, the company serves more than 15,000 customers, has several locations in St. Petersburg and is present in all major traffic exchange points in Russia and, through its partners – worldwide.
$1/month HDD Sandbox VPS
CPU: 1 vCore
RAM: 512MB
SAS HDD: 10GB
Traffic: 100GB
Bandwidth: 200Mbps
Price: $1/mo (it is a fixed recurring price, it won't change in the future until you upgrade or cancel the server)
The offer is limited to 1 server per client
The number of servers is limited
Up to 65% off all the other HDD VPS plans
Use the promo code THERETURNOFHDD2019 to get a 50% discount on your first payment for any of our HDD VPS plans (except the above $1 Sandbox).
The discount is multiplied with our regular billing cycle discounts (10% quarterly, 20% semi-annually, 30% annually), so you can get 65% off the first year:
HDD 1: (2 vCores/1GB RAM/50GB HDD/Unmetered 200Mbps) for $25.2/year => Order Link
HDD 2: (2 vCores/2GB RAM/100GB HDD/Unmetered 200Mbps) for $42/year => Order Link
HDD 4: (2 vCores/4GB RAM/200GB HDD/Unmetered 200Mbps) for $84/year => Order Link
The number of codes is limited, one client can use the code only once. The code works for both current and new customers.
Network Information
Server Location: Saint-Petersburg
Looking glass: http://lg.veesp.com/