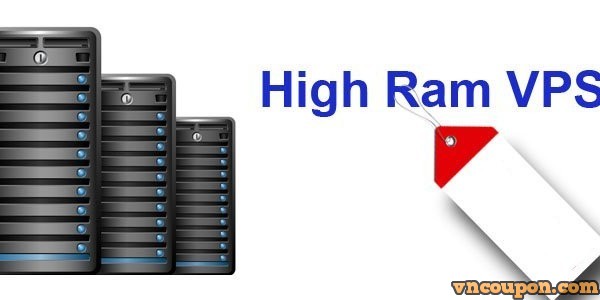 1. VPSDime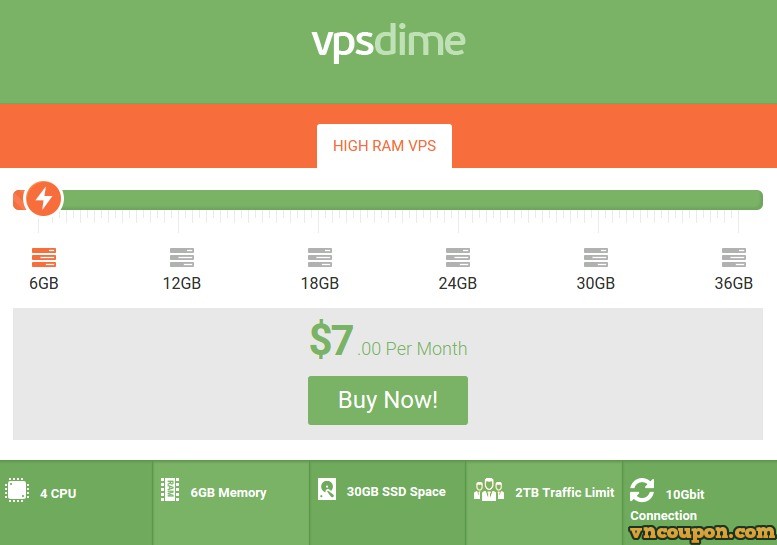 VPSDime is a leading provider of VPS hosting, offering cheap linux VPS for people on a budget. If you need self-managed VPS specializing in high RAM offerings then VPSDime is the top provider for you.
VPSDime VPS with full root access, full ssd storage and amazing 10Gbit network. Location in Seattle Washington, Los Angeles CA, Dallas Texas, Piscataway NJ, Amsterdam NL, Maidenhead UK.
+ VPS Plan start from 6GB RAM, 30GB SSD, 4 CPU, 2TB Traffic with only $7/month -> Order This Plan
+ View all Plan: Click here
+ View all promotions of VPSDime on VNCoupon: Click here
========================================================
2. OpenVZ.io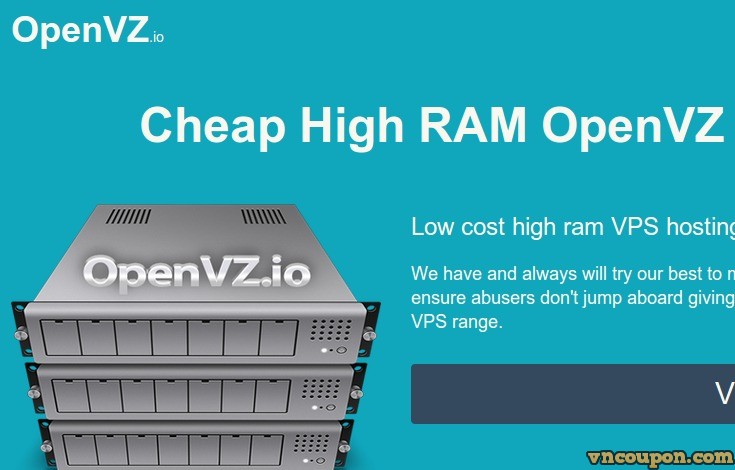 OpenVZ.io is cheap high ram VPS hosting powered by OpenVZ in Netherlands, Los Angeles and New York. OpenVZ.IO is ran by INIZ which has been running for over 2 years now and openvz.io for a couple of months with glowing reviews that you can trust on from forums and shopper-approved!
+ VPS Plan start from 3 vCores, 3GB RAM, 50GB HDD, 1TB Bandwidth only $6.16/month
+ View all plan from OpenVZ.io: Click Here
+ View all promotions of OpenVZ.io on VNcoupon: OpenVZ.io offers & INIZ offers
Location: 
+ Atlantic Metro, New York, NY (USA): http://nyc-us.lg.iniz.com
+ Quadranet, Los Angeles, CA (USA): http://la-us.lg.iniz.com
+ NForce, Amsterdam, NL (EU): http://ams-nl.lg.iniz.com
===============================================================
3. Waveride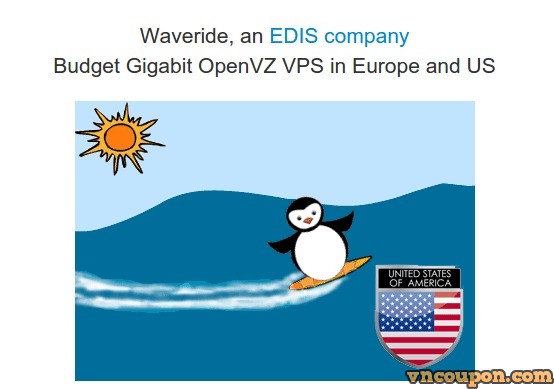 Waveride, an EDIS company Budget Gigabit OpenVZ VPS in Europe and US.
+ VPS Plan start from 4GB RAM, 4 Cores, 50GB HDD, 2TB Bandwidth
-> Order this plan in Vienna, Amsterdam, Chicago
+ View all vps plans of Waveride: Click here
You may choose from 3 different server locations:Vienna (Austria), Amsterdam (Netherlands) andChicago (USA). All locations are connected to nearby major internet hubs with multiple 10GE fibre connections.
4. HostSolution.ro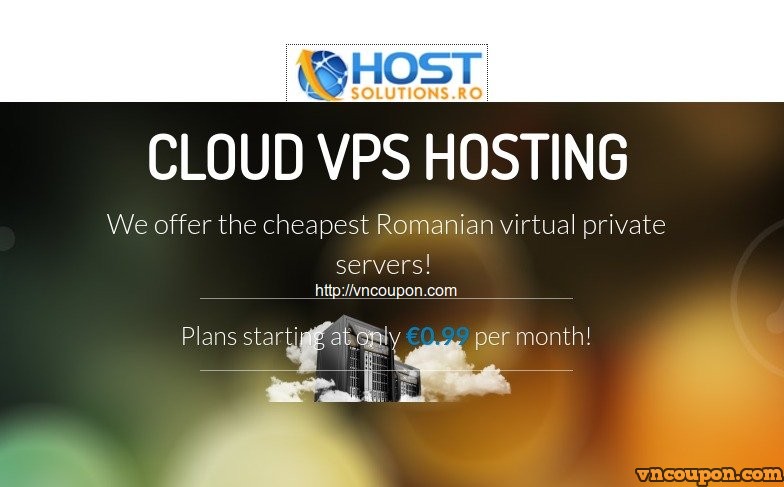 HostSolutions.ro belongs to the company SC Parfumuri Femei.com SRL CUI : RO30747114 registered at the trade register under number J05/1720/2012, having tax address in Romania, Bihor, Oradea Str. Republicii no 51. SC Parfumuri Femei.com SRL has a 100% Romanian capital.
+ VPS Plan start from 4GB RAM/ 4 Cores/ 400GB HDD/ 10TB Bandwidth/ Only $40 per year => Order Here
+ All High Ram Package: Click Here
+ HostSolution Other Promos: Click Here
5. MyServerPlanet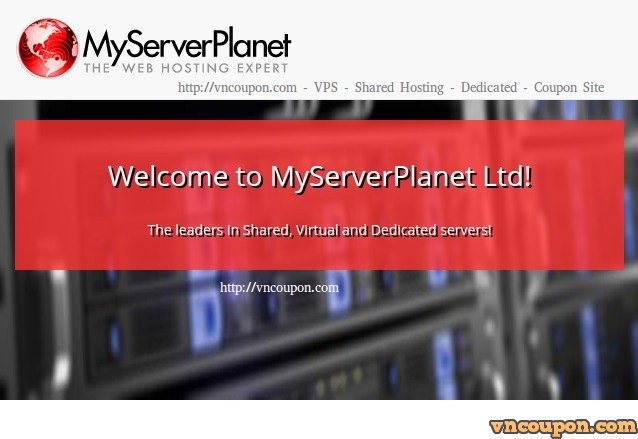 MyServerPlanet started in 2014 – with ten years experience within the Hosting industry, their highly experienced technical team can manage your query almost instantly. When your with their service you can rest assured that whatever solution you purchase from them, is using 100% top of the range, high end hardware to accomplish your required needs..
+ Special High Ram Plan: 4 GB RAM/ 4 GB SWAP/ 50 GB HDD/ $5.60/month =>Order Link
========================================================
6. Updating…