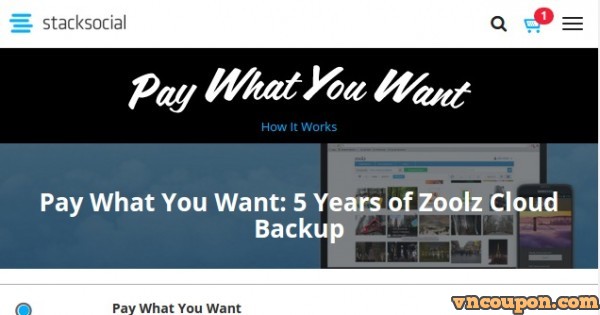 Zoolz offers a smarter way to purchase cloud backup based on tiered solutions meant to suit your particular needs. With this bundle of Cloud Storage and Instant Vault Storage, you'll safely store massive amounts of data. Beat the average price to get 500GB—or pay what you want for 100GB.
+ With Beat the Average Price: If you beat the average price, you'll unlock additional products and take home the entire bundle! You will get Zoolz 500GB Backup Storage only $10.10 USD for 5-Yr Subscription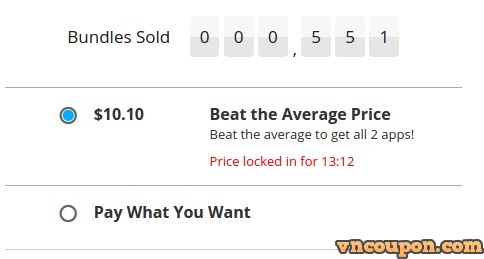 + With Pay What you Want: Only pay $1 USD, you will get Zoolz 100GB Backup Storage (50GB of Cloud Storage & 50GB of Instant Vault Storage) for 5-Yr Subscription.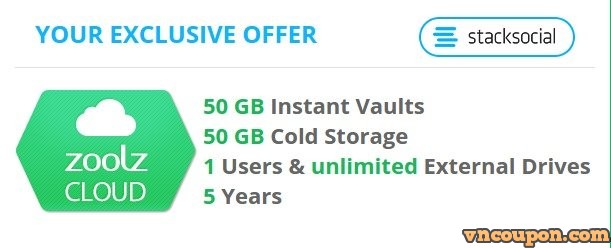 Invite Link: https://stacksocial.com/sales/pay-what-you-want-zoolz-backup?rid=2883708
Automatic: Cold storage files are backed up with the rest of your files instantly
Easy data selection: Use smart selection, add files and folders to Cold Storage and Zoolz will do the rest
Lifetime storage: Store all your retired media without additional costs
Fully featured product will backup scheduling, bandwidth throttling, icon overlay, file retention, and more
Incremental: After the first backup, only new and changed files will be back up
Block level backup: Backs up only block changes of large files such as Outlook PST
Durable and reliable: Your data will be stored redundantly over multiple facilities
Duplication technology: Files are compared before being processed to avoid re-uploading duplicated files